Hi, my name is Daniella, and I am the author of Getmoresteps.com. I am happy to welcome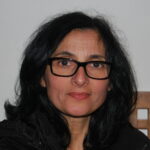 you to my website! I live in a beautiful sunny area where I often go on walking excursions.
I love walking, and if you are like me, you would agree that a good pair of walking shoes is a must.
I am not a podiatrist, but I know from my personal experience that without the proper shoe, you can end up with severe feet issues, blisters, back, hips, and knees pains. And even foot disorders such as plantar fasciitis, cavus foot, to name a few.
I've always cared about the style, but never about my feet until I learned my lesson well.
A short story about me: I walked a long time with worn-out shoes, and as a result, I got my feet and knees injured. I couldn't walk or exercise for several months. After physiotherapy and cortisone injections, I got on my feet again. All this because of shoes, can you imagine?
Why Getmoresteps?
Whether you walk to lose weight, improve your health, keep in shape, or just because you love it, choosing the right walking shoes can make your walking experience so enjoyable. And as I said above, choosing the wrong pair of shoes can cause you serious injuries. We all have different body weight, foot shape, and walking pattern, so it's important to choose footwear that can protect your feet. There are many types of shoes and brands, and companies are constantly developing new shoes, which can be overwhelming.
This website's primary goal is to help all walkers find proper and comfortable walking shoes for their needs by providing in-depth reviews, tips, and advice on how to choose the best pair. Always remember that your feet carry you everywhere you want to go. So never neglect them!
A Word from Getmoresteps
Thank you for visiting Getmoresteps, and I hope you enjoyed the reading! If you ever need a hand or have a question, feel free to contact me on the contact page or via Pinterest or Facebook!