If you have problems finding wide shoes for your feet, then look no further. The toe box of the 877 is wider and taller than many other NB walking shoes out there. As far as comfort, they are well cushioned and very comfortable to wear all day.
However, if you care only about the look, then you may be a little disappointed, as they are not really stylish. But if comfort is your top priority, then these shoes are for you. They are great for urban adventures or day to day activities and are breathable.
The 877 is the same version as the 577, except that these are mesh and suede instead of leather. They look very much alike, but are they really identical? In this New Balance men's mw877v1 walking shoe review, you'll find out everything you need to know so you can make the best decision.
---
New Balance men's mw877V1
Brand: New Balance
Dimension: 13.2 x 7.4 x 5 inches
Weight: 347 grams (12.15 oz)
Price: $$ ( Check the latest price)
Rating: 8.6 out of 10 Excellent!
---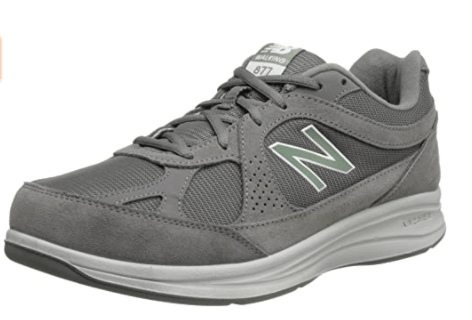 Overview
The 877 is a super comfortable shoe that fits well to big feet as the toe box is roomy and high. So if you have wide feet, these are perfect for you. While you might not find them very attractive, you might change your mind once you put them on. However, the same pair of shoes can fit one person like a glove and can be painful for someone else. But the rating shows that most people love them very much. Over 3800 reviewers gave them an average of 4.4 out 5 stars on Amazon, which is pretty high. Compare to running shoes, they are slightly heavy, but breathable, making them fantastic shoes for walking errands, or standing. They are well constructed and reasonably priced and offer excellent bang for the buck.
---
Upper
The 877 is a well-ventilated shoe. The front, sides, and tongue are mesh. And the front and back parts of the shoes are suede. They air out well and keep your feet cool in hot weather while walking. Although mesh material tends to wear out faster than leather, these still withstand extensive use. Thanks to the mesh fabric, they are flexible, allowing your feet to move naturally. Its predecessor, the 577 is made of leather, which offers more protection to the feet. But on the other hand, it's less flexible, less breathable, and requires a breaking in period.
---
Midsole
The 877 has an ABZORB midsole cushioning. It's a silicone pad that is incorporated in the midsole, protecting your feet from the impact. The cushioning is remarkable and makes your feet feel amazing while walking or standing. The insole is removable. The toe box is roomy, so there is enough space for you to put your inserts if you choose to use one. The heel cushioning is excellent, and they provide good arch support. However, since we all have different feet shapes, not everyone will feel comfortable in these shoes, especially if you have severe pronation problems. Both 877 and 577 have an ABZORB feature and Walking Strike Path outsole, so they have the same shock absorption capacity. The heel drop on this shoe is 11 mm, meaning, they promote heel strike and reduce stress on the calf muscles and Achilles tendons.
---
Outsole & Traction
No doubt, these shoes provide excellent traction and can handle all types of surfaces thanks to their high-quality rubber outsole. However, the sole is quite flat and the lugs shallow, which can make them a little slippery on wet surfaces. The good thing about this outsole is that it doesn't collect small debris and is easy to clean. Also, they have Walking Strike Path technology, which enhances stability and helps guide your foot into a natural motion as you walk. They feel snug around the foot and keep you feeling good while walking around. The outsole of the 577 is also rubber. Therefore both are equal in terms of traction.
---
Design
The 877 has a wide square toe box, which gives your foot all the room needed to move around. But on the other hand, it makes them look more like orthotics shoes. However, everyone's tastes are different. They have an NB logo on each side of the shoes, and the funny thing is that they come only in four different colors. Many reviewers, including me, don't understand why NB doesn't offer more color options. Maybe they will, in the future. The 577 is similar to the 877 version, except it is all leather rather than mesh and suede, making them not very breathable. The 577 is available in black and white.
---
Durability
As I mentioned above, the 877 is a well-constructed shoe. The suede covering the toe box is sturdy and offers protection and support for the foot. Mesh is well known for being a flexible and breathable material, but it's not as durable as leather. Although most reviewers loved the shoes' quality, a few of them said the mesh worn out after several weeks of use. Since the 577 model is all leather, they are stiffer and slightly more durable, though there have been some complaints about the quality as well.
---
Breathability
What most reviewers loved about the 877 is how well they breathe. There is more mesh than leather on the 877, which makes them great for fair weather, but if it's cold or rainy, then your feet will feel it. Also, suede does not hold well in the rain. Luckily, only a small portion covers the shoes, and if you want to protect them from the water, you can use a waterproof spray. In other words, the perfect shoes for walking outside as long as the weather is dry. The 577 is all leather, thus less breathable, so if you want something to keep your feet warm, then the 577 model will be better for you.
---
Terrain Type
The 877 is a shoe that allows you to walk on various terrains as the sole is thick and absorbs shock well. You can wear them on cobblestones, asphalt, concrete, rocks, gravel while remaining comfortable—nothing to say about the 577 version as it uses the same insert and outsole features. I found one complaint, though. A commenter noted that the shoes got soaked after walking in wet grass, which is probable with mesh material because it absorbs pretty much anything it comes into contact with. Both models 877 and 577 are not designed for walking on trails, so not recommended for hiking.
---
Size
The size of the 877 is pretty accurate and fits great on the feet. Reviewers loved the roomy toe box because they had a hard time finding a shoe to accommodate their wide feet and custom inserts. The chart is easy to read and understand on the Amazon site. Let's say your size in length is 10,5, and you have wide feet. Then you'll need 10,5 2E, and if your feet are narrow, 10,5 B. However, these come in all sizes and widths for you to pick the right shoe. Make sure to measure your feet before purchasing any shoes online.
---
Comfort & Stability
The tongue and collar are padded, which provide additional support around the ankle and on the front foot. They offer all the cushioning needed for your feet to be relaxed while walking. The drop is softer than running shoes, which adds comfort for walking. According to some reviewers, the 577 is as comfortable as the 877. There is plenty of cushioning in the ball of the foot and the heel. This prevents putting pressure on the joint and allows them to rest.
---
Lacing
The laces are way too long. Many reviewers said that they had to double tie the bow to secure the shoes. So make sure to tie them with precaution or use the last holes on top of the eyelets. The laces pass through perforated holes made of suede. The eyelets are not reinforced with metal. But as suede is rugged, you can rest assure the top won't tear in the middle of your walk.
---
Heel Area
This is a low heel shoe, which means that it's cut just below the ankle bone, keeping the feet snug and stable while walking. Also, there is no problem with rubbing the ankle. The heel cushioning is excellent and provides good support, but a custom insert will add extra comfort if you have foot issues.
---
Weight
These are not the lightest shoes out there. Each shoe weighs 347 grams (12.15 oz), which is great for walking errands, but a little too heavy for power walking or running. The 577 version is even heavier because it's all leather, making them suitable for walking around towns, traveling or standing.
---
---
Flexibility
The sole is stiff and thick on the 877, which affects the sole's flexibility but adds comfort and protection to the feet. The suede material on the shoe is solid and keeps the feet in place but makes the shoes a little more rigid. So you may need to walk around a few miles to break them in. However, only a small number of users reported that they require a short break-in period. The rest, which is the majority, felt comfortable right out of the box.
---
Toe Box
What makes the 877 so unique is its roomy toe box. This model has the most spacious toe box than any other NB shoes. If you have wide feet or any foot issue, this is the shoes for you. It gives the right amount of space for your toes to wiggle, plus it accommodates easily custom inserts. The toe box of the 577 is narrower than the 877 models, creating discomfort for some people. The suede on the forefoot is built to protect your toes from hard objects you may encounter on the road.
---
---
Features
- ABZORB midsole cushioning
- Walking Strike Path technology
- Rubber sole
- Wide toes box
- 100% Suede/mesh
- Lace up design
- Heel drop 11 mm
- Weight: 347 grams (12.15 oz)
- Foot Type: Neutral pronation and under pronation 
---
Pros
Roomy toe box, excellent for wide feet and foot issues

Durable

Supportive

Comfortable

Provide good traction
Cons
A few users said they are not breathable enough

Some reviewers find it a little stiff

Several critics found the shoes heavy
---
| | | |
| --- | --- | --- |
| Name | Price | Details |
| New Balance Women's WW496V3 | $ | Read Review |
My Final Thoughts About the NB 877v1
All in all, these are excellent walking shoes for everyday use and the city. And if you are not picky about the look, you may fall in love with them as many others did. If you have worn the 577 in the past and fitted well, I would recommend choosing the same size as they have an exact fit. They support your feet and protect your joints against impact. Great shoes, and considering the price, they are even better!
Do you wear New Balance Men's MW877V1 Walking Shoe? If so, I would love to know about your experience with them.
---
This page contains affiliate links. As an Amazon Associate, I get commissions if you purchase through the links in this post. 
New Balance Men's MW877V1 Walking Shoe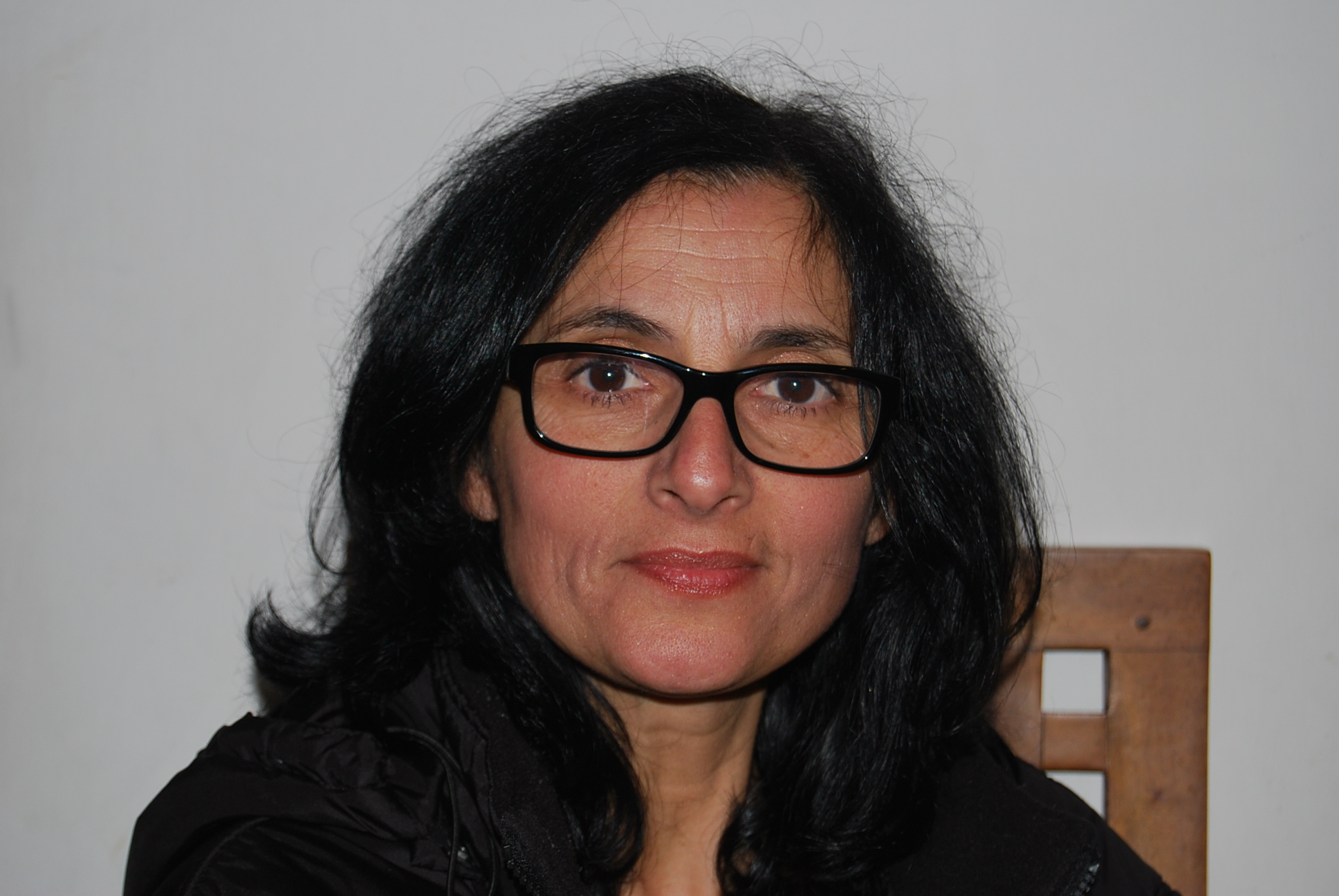 I don't know about you, but I love my feet because they allow me to walk and go wherever I want to go. Without them, I would be lost!  So I always spoil them with a good pair of walking shoes to make sure they are as comfortable as possible. If you take care of your feet, they will take care of you and your health. Well, fitted shoes will protect them and allow you to get more steps without pain!
Read more about me