The NB WW496V3 is a comfortable, breathable, and lightweight footwear designed for day to day activities, treadmills, gym, and walking errands. It's a good option for walking on concrete and cement floors, but you'll need orthotics if you have a high arch. Although there have been some complaints about the mesh uppers damaging easily, many reviewers swear only by them. In the New Balance Women's WW496V3 Walking Shoe review, you'll find all you need to know, which will help you make the best decision.
---
This page contains affiliate links. As an Amazon Associate, I get commissions for qualifying purchases made through links in this post.
---
New Balance Women's WW496V3
Brand: New Balance
Dimension: 12.8 x 8.6 x 4.8 inches; 9 Ounces
Weight: 254 g (8.95 ounces)
Price: $ ( Check the latest price)
Rating: 8.3 out of 10

GOOD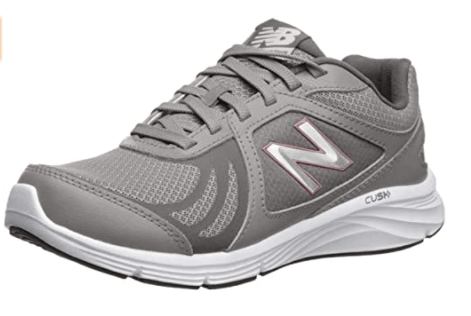 Overview
The WW496V3 is a breathable pair of walking shoes that provide comfort and support to the feet. These received high ratings on Amazon simply because they have made many reviewers' feet happy. Most of the shoe's body is made of mesh, allowing air circulates, keeping your feet cool. These can be worn for walking, bicycling, fitness, or even for working. They come in many sizes and colors, giving you lots of choices!
---
Upper
The WW496V3 has an upper made of mesh and leather. Only the front edge and the sides are leather. The mesh allows your feet to breathe, preventing them from sweating in hot weather. It also offers good padding for your toe to be as comfy as possible. Since the mesh is pretty breathable, you might need a good pair of socks to keep your feet warm in the winter, as the wind can get through the shoes quite easily. They dry fast and are easy to clean, which really helps in the summer.
---
Midsole
These feature a revolutionary foam compound called Cush+ and an NB ultra soft comfort insert, providing an exceptional underfoot feel and superior comfort all day without sacrificing stability. Be aware, though, that these offer less arch support than other NB walking shoes. If you plan on adding orthotics, go a size up to not end up with shoes that are too tight. The insole is removable and easy to pull out.
---
Outsole & Traction
The WW496V3 feature a Walking Strike Path technology, an outsole that helps stabilize your foot every step you make, improving balance. The sole is made of synthetic, and human-made polymeric material. It is very similar to natural rubber. The difference? Synthetic is lighter and more affordable, but a bit stiffer. They feature a low profile outsole that enhances traction on wet surfaces—an important feature for a walking shoe.
---
Style
The NB WW496V3 footwears are well made and, for many, look great. Everyone's tastes are different – the same goes for shoes. However, I personally think they are cute and would go well with a pair of jeans or casual pants. One reviewer said that they are so comfortable that the style was not on his priority list anymore. These come in several colors. The sign N and NB are on the sides, tongue, and at the back.
---
Durability
The WW496 mesh is thin and doesn't seem to be as long-lasting as other NB shoes. True, these are super comfortable but may wear out faster than running footwear. Otherwise, these are great for everyday use, and the price is attractive. However, they are well made but keep in mind that these athletic shoes. So if you can get 6 months out of them, you've made a great deal.
---
Breathability
When it comes to breathability, the mesh has the highest ventilation property. The space holes allow air circulate through the shoes, therefore keep the feet well aerated all day. Thanks to the mesh upper, they prevent the feet from sweating in hot conditions. These are great for wearing in fall, spring, and summer. But if you decide to use them in the winter, you will need a thick pair of socks. These are not waterproof, thus will get soaked if you walk in the water.
---
Terrain Type
Since these feature a Walking strike path, you can comfortably walk on concrete, pavement, and treadmill. They do a great job of absorbing shocks and keep the feet stable on the ground. Avoid mountainous terrains, though, as they are not designed for hiking on trails. Otherwise, awesome shoes for urban adventures, walking on treadmills, or the gym.
---
Size
They come in narrow and wide sizes. The toe box is large and fits perfectly to wide feet. However, some reviewers stated that they run a little short. So chances you will need to go a half size up, especially if you plan on using custom orthotics or thick socks for more comfort. For those with narrow feet, a small size will be fitter.
---
Comfort and Stability
Some shoes don't have enough cushioning while others too much, putting more stress on the legs. These have the right dose of cushioning for the feet to relax. With these, your feet will still feel great at the end of the day. The padding inside makes them extremely comfortable. If your work requires you to be on your feet all day, then WW496V3 is the right choice.
---
Lacing
There is not much to say about the laces. These are regular lace-ups, which are flat and long. The laces pass through eyelets made of durable synthetic leather. I found one or two critics about the laces untightening easily. Solution? A double knot will secure the shoes.
---
Heel Area.
In the WW496V3, the Shaft measures approximately low-top from the arch. The top of the heel is padded but doesn't go down to the sole. Some reviewers were unhappy and said that the shoes were rubbing against the back of the heel. Others had to wear socks to keep them from slipping on the heel when walking. Luckily, not everyone had the same experience, and some even felt like they were walking on clouds.
---
Weight
The WW496V3 weighs 254 g (8.95 ounces), which is lightweight and doesn't weigh down the foot, even after walking long miles. This makes them excellent for treadmills, standing, or walking without tiring your feet.
---
Flexibility
Because these are made of mesh, your feet are not compressed, and the toes don't feel tight. They stretch and mold the feet's shape when walking, making the break-in period easy and fast. The WW496 uses CUSH+, a foam compound that is responsive and flexible and that hold up well against high wears. The upper mesh is built with flexible overlays to create a flexible and lighweight fit, making it easy to wear during your walks.
---
Toe Box
The toe box is large and rounded, giving ample room for the toes to wiggle. They are very suitable for those who have wide feet, bunions, or hammertoes. The toe box is not entirely padded, and a small majority of reviewers felt a bit of discomfort at the front edge. So the amount of comfort will depend on the shape of the foot. A piece of a leather overlay is stitched on the top of the shoes to protect your feet from debris you may encounter on the road.
---
---
Key Features

- Cush+ midsole
- Nb ultra soft comfort insert
- Walking strike path
- Rubber outsole
- Mesh and Leather overlays
- 254 g (8.95 ounces)
---
Pros
Super comfortable
Lighweight
Inexpensive
Stylish
Breathable
Cons
Some reviewers said that the heel tends to slip off when walking.
The mesh upper is thin and may not last for a very long time.
A few users reported that the laces untie easily.
---
My Finale Thought on the NB WW496V3
The NB WW496V3 is probably not the most durable shoes from NB, but there are unquestionably very comfortable. There is room for improvement in the mesh and heel areas. But in terms of flexibility, breathability, and comfort, they are unbeatable. Also, don't overlook the fact that they feature Cush+ midsole along with NB ultra-soft comfort insert and Walking strike path, which make a remarkable urban adventure and everyday use walking shoe if they fit correctly to the feet. These are especially useful if you have foot problems or need to stand long hours because the toe box is wide, and they are loaded with support everywhere. Not to mention, they look good and are relatively affordable.
Do you wear the NB WW496V3 walking shoes? If so, I would love to know your experience with them.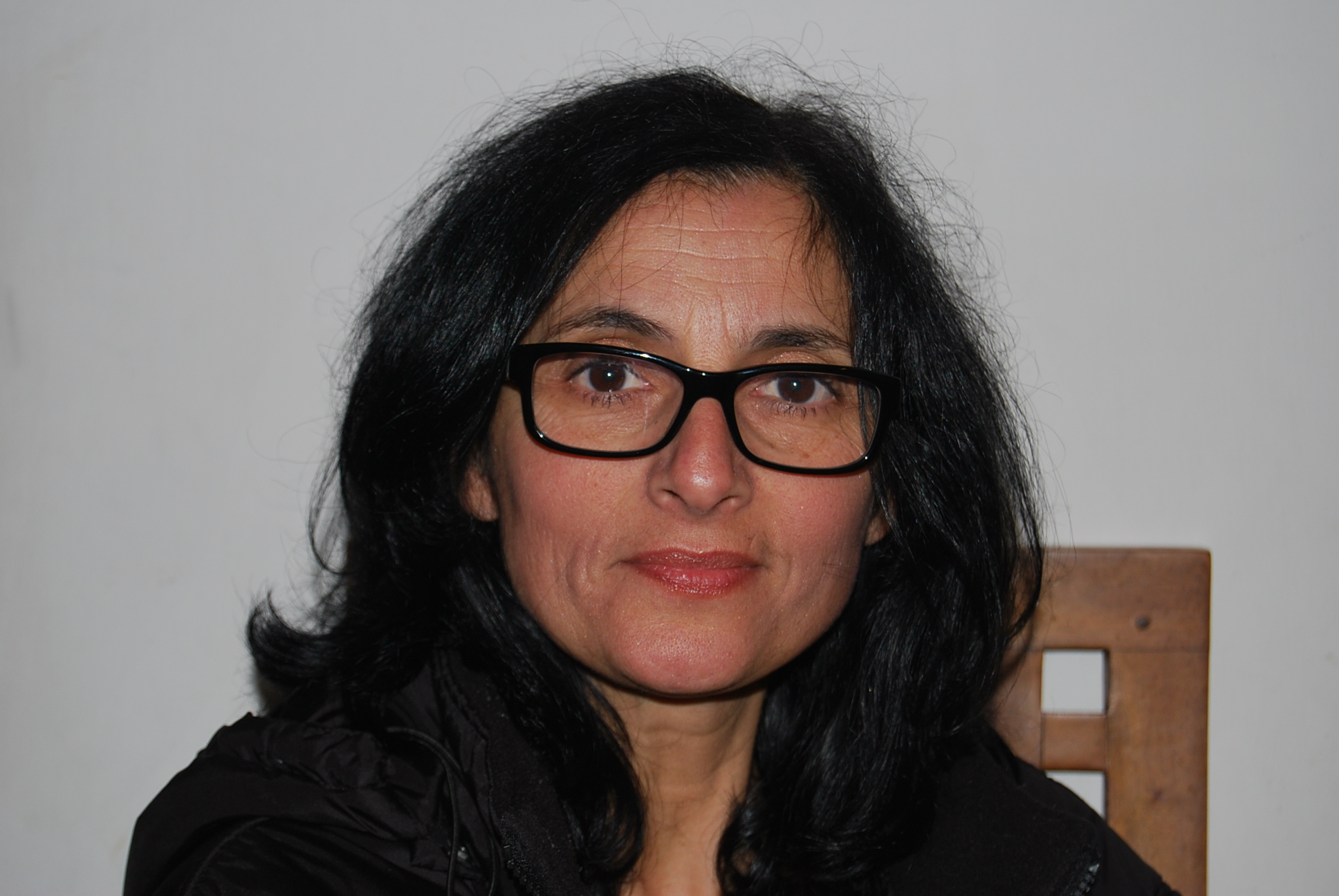 I don't know about you, but I love my feet because they allow me to walk and go wherever I want to go. Without them, I would be lost!  So I always spoil them with a good pair of walking shoes to make sure they are as comfortable as possible. If you take care of your feet, they will take care of you and your health. Well, fitted shoes will protect them and allow you to get more steps without pain!
Read more about me