The Ryka Sky Walk is a stylish athletic shoe designed with women's narrow heel in mind. These offer a snug fit at the heel and don't slip off, preventing chaffing. The toe box is roomy, giving enough space for your toes to wiggle. Some reviewers stated that these are not comfortable for running, and they are right as the Ryka Sky Walk is specially made for walking. So avoid jogging or running in these as they don't suit these activities. If you are looking for a lightweight and comfortable walking shoes for everyday use at a reasonable price, these are for you. This Ryka women's Sky Walk Walking shoe review will help you find out if these are what you are looking for.
---
Overview
The Ryka Sky Walk is a lightweight and comfortable shoe designed for walking exercises, walking errands, and day to day activities. They feature a breathable mesh upper and leather overlays on the side with a reinforced heel, which helps keep your foot stable when you walk. These are well-cushioned, and, based on many reviewers, they provide extreme comfort. The tpu midfoot shank stabilizes your foot when you walk. If you overpronate, these will prevent your feet from rolling inward. They come in a wide variety of sizes and widths to fit your specific foot shape. The Ryka Sky Walk is an excellent walking shoe, but they have a few drawbacks.
---
Upper
The Ryka Sky has a breathable mesh upper with leather overlays on the sides and a reinforced heel. The overlays and tpu shank keep your foot in place and control your ankle's movement, preventing it from rolling inward – they secure your foot and stabilize it. Supinators and neutral walkers might find them a little stiff at the midfoot.
These training shoes have a leather front bumper to protect your toes from injuries. You don't have to worry about hitting your feet against a wall or something heavy with this feature. The upper mesh is breathable and will keep your feet cool in the summer.
But if you wear them in the winter, your feet might get cold and wet. The mesh is comfortable and easy to clean, but it's not the strongest material out there. Some critics reported that after a few months of wear, the mesh upper started to develop a hole at the front.
---
Midsole
These shoes feature a lightweight molded EVA midsole for extra comfort. The heel is well cushioned and does a great job of absorbing the impacts as your heel lands on the ground. Ryka uses a TPU midfoot shank, a supportive structure that sits under the arch area of the shoes that increase stability.
These shoes help with overpronation issues. Some customers weren't impressed with the cushioning and had to add inserts to make them more comfortable. A few critics said they could feel the ground beneath their feet, but not in a bad way. They liked the fact that they have a flatter, lower, and wider surface, which made them feel more stable.
---
Insole
The Ryka has memory foam with small latex grooves that act as a glue and prevent it from being compressed when you slip the shoes on. The insole is padded and mold to fit the foot, enhancing comfort. This insert has moderate arch support and won't be supportive enough if you have severe pronation. Some critics reported that the insole doesn't cover the entire footbed, which caused their toes to feel the end of the shoes. A few people with plantar fasciitis had to use orthotics to add more cushioning.
---
Outsole & Traction
The rubber outsole provides excellent traction on various terrains, even on wet sidewalks. The grooves are quite deep, so these may collect small pebbles or mud. Most reviewers said the shoe grip well and felt pretty non-slip. PS, don't try them on oily environments as they are not labeled as an anti-slip shoe.
---
Style
The Ryka Sky Walk is a good looking walking shoe, which comes in various attractive colors, although some reviewers wished there were more choices. One reviewer said that when she finds a pair of shoes that fit, the shoe usually looks dreadful, but she was eager to put the Ryka on. These cute sporty sneakers match any casual outfit.
---
Durability
Well, you cannot compare the Ryka with a rugged hiking shoe, of course, but for the price, they do the job. A good number of reviewers were happy with the quality and the tag price. Usually, athletic shoes need to be replaced every 300 to 500 miles ( 4 to 6 months) depending on how much you wear them. So you can't expect from a shoe like Ryka to last for years. A few reviewers reported that the sole peeled off after a few months of wear. Some had a hole in the mesh upper. In short, The Ryka is a great athletic shoe, but there are more durable shoes out there at higher price tags.
---
Breathability
These shoes are mesh, so they will keep your feet cool in the summer or spring, even on long walks. On the other hand, they won't protect your feet in the winter as the small holes let air pass through easily. If you want to wear them in cold conditions, you should consider wearing thick socks to keep your feet warm. Know that these are not waterproof, but they dry fast when wet, no need to wait hours until they dry.
---
Terrain Types
These shoes feature a lightweight molded EVA midsole and a memory foam insert that makes them comfortable to wear. Because they are so lightweight and supportive, they are ideal for walking on many types of terrains. Although these are not designed for hiking on trails, many reviewers wear them on uneven terrains and love them. Some users reported they could feel everything they stepped on, but they resolved this problem by adding inserts
---
Sizing
These run narrow and short. Most of the reviewers had to take a bigger size and larger width to get the right fit. Fortunately, they come in a wide variety of sizes and widths, which offer lots of options. If you use custom orthotics, take this into account.
---
Comfort & Support
The Ryka received a high rating on Zappos and Amazon, which means buyers appreciate them very much. But some users complained about the memory foam being too thin and not cushioned enough, which made feel uncomfortable. Several critics resolved this issue by adding inserts, but others didn't want to bother and returned the shoes. Apart from that, the leather overlays on the sides along with reinforced heel and TPUmidfoot shank provide good support, making them excellent for overpronators.
---
Lacing
The Ryka is a lace-up shoe featuring flat laces that stay tied when you walk. The padded tongue is attached to the base of the lace opening, enabling you to tight or loosen to fit your instep. Some critics reported that the laces are too short. The lace closure combines reinforced leather eyelets for a snug fit.
---
Heel Area
The Ryka has a reinforced heel made of leather that holds your ankle in place, which minimizes side to side movement when you walk. The heel cut sits low, and the collar is well padded, preventing the back from slipping off the heel, which prevents chafing. These shoes are adapt feet exceptionally well because the back is narrower than the forefront, providing a nice snug and comfortable fit.
---
Weight
They look bulky, but in reality, they weigh only 7.9 oz (223gr), which is very lightweight for a walking shoe. These have the lightness of a running shoe, making them ideal for power walking or treadmills.
---
Flexibility
Since there is a piece of TPU shank under the arch, it's more rigid in the middle of the shoe and more flexible under the ball of the foot. So you have the right amount of flexibility and support where you need to. The mesh upper flexes and adapts to the movement of the foot while remaining supportive thanks to the leather overlays and tpu shank. Many critics said they have a right out of the box comfort and didn't have to break them in.
---
Toe Box
The Ryka has a narrow heel design and a generous toe box to accommodate women's feet. Based on some reviewers, the toe box is tight and short on this model. Many with wide feet had to pick a wider width and a bigger size to get the right fit. Those with narrow feet said they are true to size. So it really depends on the shape of the feet you have.
---
Features
Breathable mesh upper with supportive leather overlays

Memory foam with latex base

Lightweight molded EVA with TPU midfoot shank

Rubber outsole for maximum traction on various terrains

Weight: 7.9 oz
---
Pros
Comfortable

lightweight

Supportive

Affordable

Breathable
Cons
The memory foam doesn't cover the entire footbed

The laces are too short

Not true to size, run narrow and short

Less cushioning under the ball of the foot
---
Conclusion
Ryka Sky is a great walking shoe that is excellent for power walking, treadmills, and day to day activities. It's lightweight and comfortable and will make your walks enjoyable if you pick the right size as they run small. The insert doesn't cover the entire footbed, and if you have sensitive feet, you might not feel comfortable in them. Many buyers loved the comfort of these shoes, but the lack of cushioning underfoot and durability put off some people. To sum it up, these are excellent for casual wear and walking, but you might consider other models if you prefer more cushioned shoes.
Have you used the Ryka Sky Walk Walking shoe? If so, you are welcome to share your experience in the comments below.
Ryka Women's Sky Walk Walking Shoe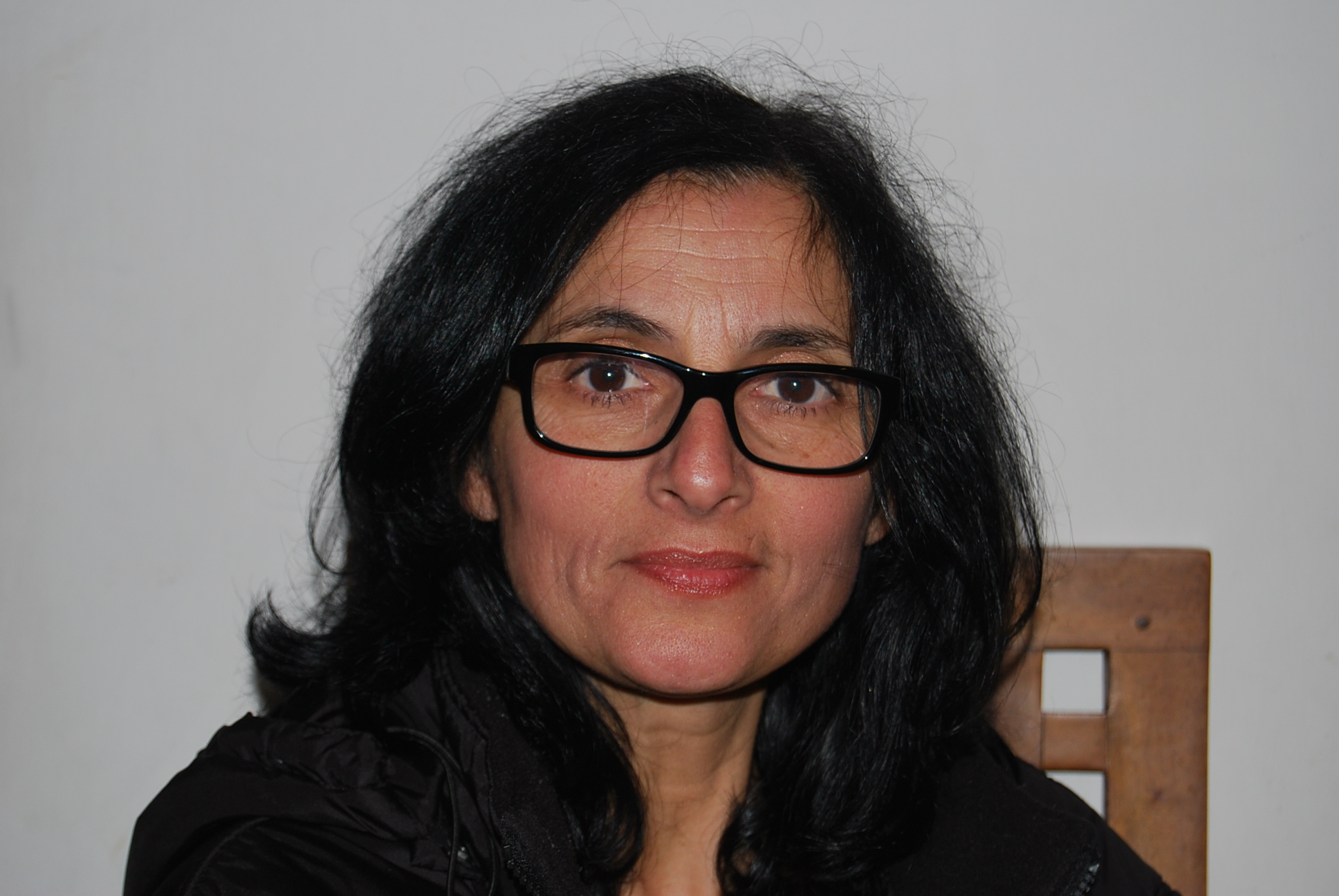 I don't know about you, but I love my feet because they allow me to walk and go wherever I want to go. Without them, I would be lost!  So I always spoil them with a good pair of walking shoes to make sure they are as comfortable as possible. If you take care of your feet, they will take care of you and your health. Well, fitted shoes will protect them and allow you to get more steps without pain!
Read more about me