These are comfortable walking shoes with a rounded spacious toe box. If you have foot problems or large feet, these are for you! The outsole is non-marking; thus, don't leave any mark on the floor. Even though they look bulky, they are surprisingly lightweight on the feet.
Since the Saucony is a neutral shoe, normal pronators, as well as supinators, will find it extremely comfortable. They don't have any Rollbar, which is great for supinators as it doesn't force the foot out of its natural motion. The insole is removable, and If you have severe pronation, you can adapt these shoes with orthotics.
The heel sits a bit high, providing extra support in the heel area —all in all, great shoes for walking exercises, and everyday use. This Saucony Women's ProGrid Integrity ST2 review will help you decide if these are the type of shoes you want for your feet.
---
Overview
The upper body of these walkers is made of durable leather, which helps support the feet. Many reviewers say the leather is soft and flexible right out of the box and that they require no break-in period. The toe box is wide and gives your feet the room they need and adapts orthotic inserts without any problem. The Saucony has a Progrid midsole that extends to the entire footbed, providing good cushioning while remaining lightweight. Another nice feature of the Saucony is the Forefoot Stretch Zone, which stretches in the front when you roll the ball of the foot, ensuring an excellent fit. The Saucony comes in White, Black, and Stone. Many reviewers wished they came in more color choices.
---
Upper
As mentioned above, the upper of the Saucony is all leather, which makes them a little heavier and less breathable than mesh shoes _ but are still lighweight. The white and black shoes are mat leather, and the stone color is suede/ leather. While many reviewers said they fit right out of the box, a few users found them a bit stiff the first day and had to walk around for a while to get the perfect fit. Other reviewers say the leather is soft, supple, and support the feet exceptionally well at the moment you put them on.
---
Midsole
If you are familiar with Saucony walking shoes, you probably know how cushioning they are. The Saucony uses a ProGrid technology for its midsole construction that acts as a shock-absorber when your feet land on the ground. Plus, they have a drop of 12mm. This gives lots of cushioning in the heel, putting less stress on your Achilles tendon.
The midsole is thick, which padd your feet and protects them from the impacts. Some users said they lack arch support and had to use inserts to add more support. These are neutral shoes and have no motion control features that reinforce the arch in the midfoot. This is one of the reasons why so many supinators feel so good in these shoes.
---
Insole
The Saucony insole has moderate arch support and is mainly designed for people with neutral arches, but those with high arches love them too. Surprisingly, overpronators felt comfortable in the shoes – even without adding any inserts. But this wasn't the case with all customers. Some had to use orthotics to add support. The insole is removable, and the shoe is spacious and deep enough to accommodate custom inserts. This is particularly convenient for supinators and overpronators that need medical orthotics.
---
Outsole & Traction
The Saucony features XT-900 Premium carbon rubber outsole that acts like car tires on surfaces without leaving any trace. Not only do they provide excellent traction on various terrains, but they are also durable. Depending on where you walk, they may collect pebbles and dirt easily as the grooves are deep. One reviewer said mud got stuck in the outsole, but he cleaned them quickly by slapping the soles against each other. Although they have an excellent thread, they aren't labeled as anti-slip shoes, so watch out on oily and slippery surfaces.
---
Design
The Saucony is not the most attractive shoe, which is a shame because they are so comfortable. Some reviewers said they look like grandma shoes, especially the black ones, but they gave priority to comfort over style. There is no doubt about it. Saucony needs to reconsider creating more stylish shoes with a broader range of colors., at least for this model.
---
Durability
These shoes are all leather with strong stitching, making them durable. The quality is superb, and most reviewers are happy about the durability of the shoes. Of course, no athletic shoes will last more than a few months when used on pavements and roads. And the more you wear them, the quicker they will wear out. Although, the Saucony has proven to be long-lasting. A few reviewers said the upper leather stretches out and loses its shape as well as its sole stability and becomes uncomfortable to wear. One reviewer was not happy with the quality, he tried other Saucony shoes, but he didn't find one that was as comfortable as the ProGrid. He stuck with it.
---
Breathability
They have micro -mini holes that you can hardly see, which allow some airflow. But I wouldn't say they are breathable. So if breathability is your top priority, you should look for other shoes. However, they are great for the winter and fall season as they are all leather. With these shoes, you can be sure your feet won't get cold. They are not advertised as waterproof, but the holes are so tiny that no sand, dirt, and water can penetrate through the shoes.
---
Flexibility
They look stiff at first glance, but the leather is soft, and according to many reviewers, they don't require any break-in time at all. They are flexible and comfortable right out of the box. Plus, they have a Forefoot Stretch Zone that stretches and mold to the shape of your foot. Your feet will never be cramped in these shoes, and if you have bunions, you'll love them even more.
---
Terrain Types
Saucony uses a PRO GRID Cushioning technology in this model, which is designed to absorb impacts. The sole is pretty thick, and the grooves are deep, giving excellent tread on the ground, which enhances stability when you walk. This may be a little exaggerating, but one reviewer said after walking in the snow, the shoes kept her dry and stable. I wouldn't walk in the snow if I were you because they are simply not designed for it. That being said, you can walk safely on pavements, tile floors, treadmills, concrete, cement, and wood. These are great walking shoes and provide good support, but this is not the type of footwear you can wear on trail or uneven terrains.
---
Sizing
The Saucony comes in narrow, wide, and extra-wide sizes, and the chart is pretty easy to read. The letter next to the size number is the width. Let's say you have narrow feet and you wear size 8, then you'll need 8N and the same goes for medium and large feet. The Saucony shoe size is pretty consistent, and while most reviewers find them to be true to size, some said they run smaller and others bigger. However, if you have bunions or use orthotics, you may consider going half size up.
---
Lacing
They have a lace-up design with all-leather stitched eyelets that hold the laces well in place. According to reviewers, the laces stay tied. Some users said the laces are short, making it difficult to tie a bow knot.
---
Comfort & Stability
These are the types of shoes that keep your toes and joints from pain. The Saucony has the right amount of cushion and support to make your feet comfortable. Many supinators swear by them as they maintain their legs aligned, providing superb comfort. The tongue and ankle edge are well cushioned, so there isn't any rubbing. Lots of people felt comfortable and didn't have any chafing issues. But some reviews said there was not enough cushioning under the ball of the feet and that the insole was too thin, making the shoes uncomfortable to wear.
---
Heel Area
The Saucony has a low heel cut design, which is excellent for walkers as it allows the ankle to be in a natural position and move freely when you walk. The extra padding that extends beyond the back sides of the shoe keeps the foot snug and well in place. Reviewers loved how the Saucony fit to their narrow heels. But few of them weren't very happy and said the heel was too wide and the shoes were slipping off.
---
Weight
They are not super light, nor heavy, but light enough to wear them for walking, and day to day activities. Each shoe weighs around 11 oz (312 Gr), which is pretty lightweight for shoes that contain so much cushioning.
---
Toe Box
These sneakers are available in WW, which is extra wide. This is useful if you have large feet. New Balance is not the only company that creates wide width shoes anymore. Saucony does too! The toe box is spacious and gives your toes the room they need to wiggle. Its feature Forefoot Stretch Zone also adds comfort since it stretches when you walk, therefore allowing your toes to move comfortably.
---
Key Features
XT-900 material in high-wear portions of the outsole

Carbon Rubber sole

Walk-Trac comfort outsole

100% all leather

ProGrid Cushioning Midsole

Non-Marking Outsole

Forefoot Stretch Zone
---
Pros
Extremely comfortable

Don't leave marks

Provide excellent traction

Durable material

Wide toe box
Cons
A few users said the leather tends to stretch out and lose its shape.

Some critics reported that the black shoe is less comfortable than the white and stone color

The shoes are not enough breathable to wear in the summer.
---
Conclusion
The Saucony is a quality athletic shoe that is well cushioned and lightweight, making it great for walking, working, and everyday use. The material around the instep and sides of the shoes is a little bit stiffer, keeping your foot fixed in the shoes, so there is no play. The thick sole and the upper all-leather support your feet.
These neutral shoes work well for people who have normal pronation and under pronation (supination). However, if you have severe overpronation pronation, you will have to use custom orthotics or opt for motion control shoes.
The heel to toe drop is 12mm, which means your Achilles tendons won't have to work hard as they deliver a balanced and comfortable foot position. All in all great shoes, too bad they don't come in more color choices!
---
Have you worn the Saucony ProGrid Integrity ST2? If so, I would love to hear your experiences in the comments below.
Saucony Women's ProGrid Integrity ST2
Pros
Comfortable
Don't leave any marks
Great traction
Durable
Spacious toe box
Cons
the leather tends to stretch out and lose its shape
black shoe is less comfortable than the white and stone color
not enough breathable to wear in the summer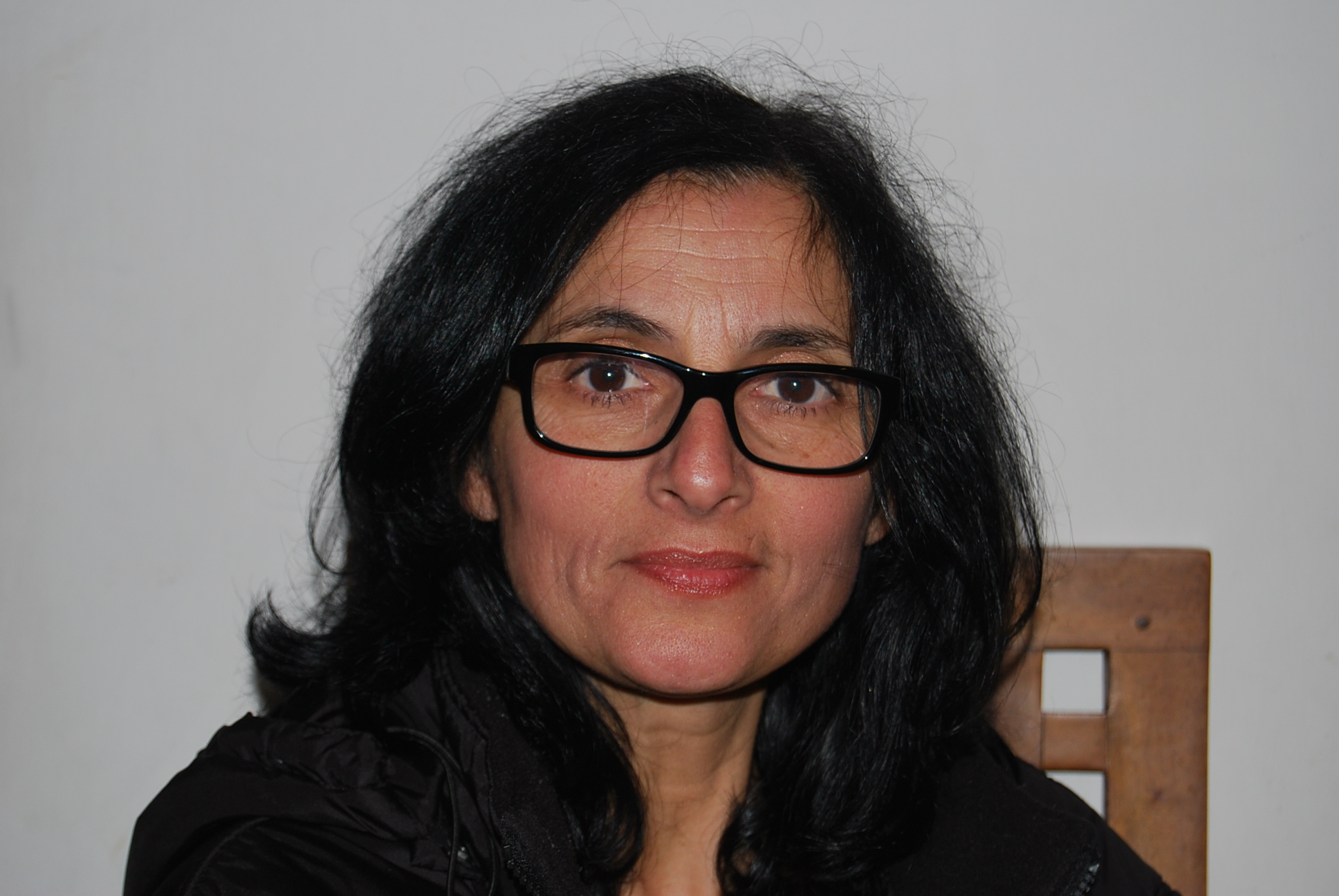 I don't know about you, but I love my feet because they allow me to walk and go wherever I want to go. Without them, I would be lost!  So I always spoil them with a good pair of walking shoes to make sure they are as comfortable as possible. If you take care of your feet, they will take care of you and your health. Well, fitted shoes will protect them and allow you to get more steps without pain!
Read more about me