If you are looking for a comfortable and lightweight walking shoe with a non-marking sole, look no further – these Skechers don't leave any marks on delicate floors and are ideal for boat decks. Although these Skechers are not labeled as slip-on shoes, they are easy to put on and off. No need to lace them up to slip them on. Comfortable, breathable, and stylish, yes, they are. But don't expect them to give your foot a lot of support. These trainers are great for strolling around towns, going to the gym, or walking on treadmills, but will it be enough for your feet? Check out the Skechers Women's Summits Sneaker review to determine whether these are a good choice for your feet.
---
Overview
The Summit is a cute lace-free shoe that you can slip on quickly, which is practical when you have to dash out. Its memory foam and soft liner enhance comfort. The synthetic upper creates excellent ventilation, keeping your feet well aerated. These shoes are lightweight, making them easy to wear. They are cute non-marking shoes that will make you look great wherever you go, whether in boat parties, cocktails, work, or gym!
---
Upper
The Summit has a breathable and flexible upper made of thin synthetic material that embraces your foot's shape when you walk. This upper provides a lightweight feel and offers a high level of breathability. When wearing the Summit, you barely feel you have shoes on.
The small holes allow the air to pass through, which prevents your feet from sweating, keeping them cool. They are comfortable and practical, but lack support. There are no overlays around the shoes to keep the foot in place when walking. If support is what you are looking for, these won't meet your expectations.
---
Midsole
They are well-cushioned, and according to the majority of reviewers, they are very comfortable. The midsole is thick and flexible, which increases comfort. Just know that these are great for light training indoors or strolling around. But I wouldn't suggest you wear them for long-distance walks as they don't offer enough support for this, especially if you have feet problems. But for everyday use, they are excellent!
---
Insole
The memory foam insole is well padded, which adds comfort when walking or standing. However, a few critics said that after several wears, the insole deflates and loses all its support. Another reviewer said memory foam doesn't extend at the end of the shoe and that she could feel the edge of the foam. The insole is not removable, but this shouldn't stop you from putting your inserts on top. If you use insoles, I would suggest you go a half size up. If you overpronate or supinate, you'll need to add custom orthotics to your shoes.
---
Outsole & Traction
The outsole on the Summit is well designed. The grooves don't collect pebbles or rocks and are easy to clean, which is practical. The non-marking sole allows you to walk without worrying about leaving traces on floors. Although the sole is rubber and designed to give a good grip, one review reported that the bottom is slippery, especially on carpets.
---
Style
Well, I can say that Sketcher did an excellent job in designing the Summit. They look stunning! One reviewer was disappointed about the support, but she kept them anyway because she loved how they look.
Some colors, such as the (grey light pink, black coral, light pink, light blue, and light grey aqua), have an extra loop on the back to help slip them on while other colors don't.
So pay attention to this detail before purchasing the shoes. The choice of colors is vast, and they go well with casual outfits like jeans, shorts, skirts, hoodies, to name a few.
---
Durability
While mesh is breathable, flexible, and lightweight, its lifespan is generally shorter than shoes made of leather. Also, the more you'll use them, the quicker they will wear out. However, the Summit is not a shoe built for hard uses, but more for indoors and casual wear.
Some reviews pointed out that the foam deflates after spending a lot of time on their feet. There were few complaints about the quality, some found the shoes poorly made. The sole is not very durable and wears out pretty quickly on pavements and concrete, too.
---
Breathability
The mesh upper is thin and breathable, which enhances airflow and keeps your feet cool. Just be aware that these are not waterproof, and water might get through the shoes if you walk in the rain or puddles. On the other hand, it doesn't take long for them to dry. However, some critics wished the Summit had more aeration holes.
---
Terrain Types
The sole is not very durable, and if you want to prolong its lifespan, avoid walking long distances outside. The memory foam and thick midsole reduce shocks and vibrations, making them very comfortable. But there have been some complaints about the memory foam flattening out over time. Wearing these shoes for Hiking or power walking wouldn't be a good idea as they don't provide enough support and cushion. And if you have foot problems, it would be preferable to get advice from your podiatrist before you wear them.
---
Sizing
This is the hardest part because we all have different feet; therefore, it makes things a little more challenging. Based on reviewers, these sneakers run small. Many had to size up to get the right fit.
Even those who found them to be true to size said they are snug on the feet at first, and after a few wears, they give. If you wear orthotics or have wide feet, definitely go a half size up. They stretch with time, so try to walk around and see if they conform to your feet.
---
Comfort & Support
There is no doubt the Summit is comfortable. The memory foam adds extra comfort and will make you feel like you are walking in slippers all day. The cushioned midsole gives an excellent rebound at the heel and absorbs shocks when walking.
The Summit doesn't have any overlays around the shoes, and neither much arch support, making them not suitable for activities like power walking, jogging, or running. Otherwise, excellent shoes for everyday use, and awesome for boat parties as they don't leave marks on decks.
---
Heel Area
The shoes that come with a loop at the back have a higher heel cut than those that come without it. This could make the shoes a little more comfortable for some and less for others. The back folds easily, which means that it doesn't offer excellent support. But they are well-cushioned in the heel, which promotes the heel strike. This is especially useful if you have plantar fasciitis.
---
Weight
Sketchers use a very light EVA foam in the midsole and a thin mesh upper, reducing weight at maximum. These sneakers weigh next to nothing, only 6 oz ( 170 gr) for size 8, which is very lightweight. You won't feel you have shoes on when walking in them.
---
Lacing
They have a bungee closure system, making them easy to use—there is no need to adjust the laces or secure them. The only thing you have to do is slip them on, and you are good to go! This is extremely practical, especially if you are in a rush or busy, and you don't have the time to bother with the laces.
---
Flexibility
These shoes have a flexible sole that flexes with the ball of your foot when walking. The mesh upper stretches and embraces your foot's shape, allowing a natural movement of the foot. Some critics found them a little tight at first, but after a few wears, they stretched out. One review said they lose their shape relatively quickly.
---
Toe Box
Based on some reviewers, the toe box is quite tight. You might need to order a half-width bigger than you are used to getting the right fit. On the other hand, if the shoes stretch, they will become too loose. Be aware, though, that the Summit needs to be snug on the feet because there aren't any laces to secure the shoes.
---
Features
Rubber sole – Provide great tractions
Non-marking outsole – Don't leave traces
Versatile styling – can be worn for many occasions
Mesh Upper – Breathable and lighweight
Memory Foam – Add extra comfort
EVA midsole – Absorb shocks.
---
Pros
Breathable
Lightweight
Versatile
Comfortable
Affordable
---
Cons
The memory foam tends to deflate after several wears.
Not supportive enough for power walking, jogging, or running.
The memory foam can't be removed.
---
Conclusion
The Summit is a versatile shoe that features a non-marking sole, which provides excellent grip on surfaces and doesn't leave any marks. They have a lovely look and go well with all sorts of casual clothes. Extremely light and breathable, these will allow your feet to breathe all day. Once you put these shoes on, you'll feel like walking on pillows. They have almost everything to make your feet happy, except for one thing: support. These are not very supportive but excellent for day to day activities.
Do you use Skechers Summit? If so, you are welcome to share your experience in the comments below.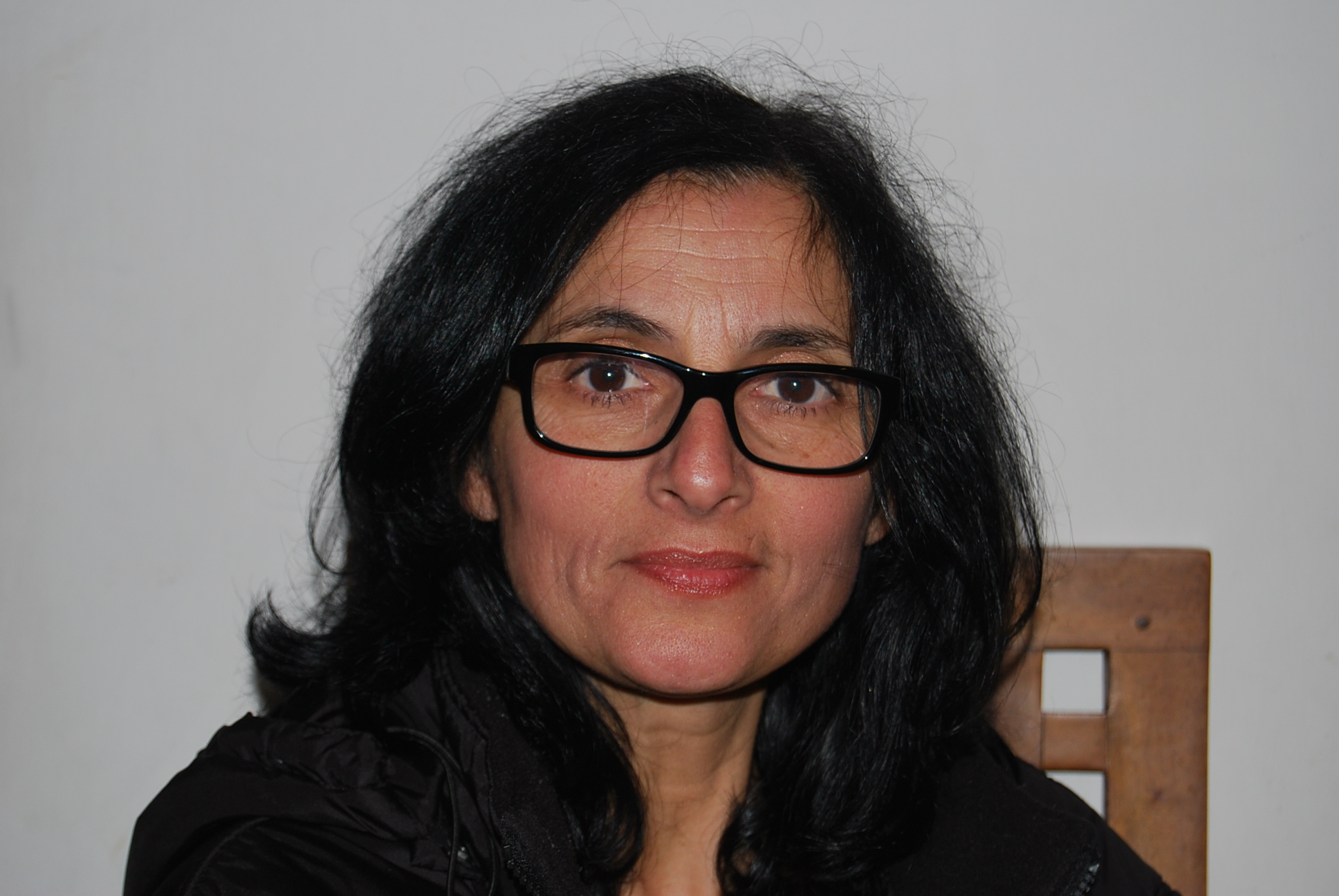 I don't know about you, but I love my feet because they allow me to walk and go wherever I want to go. Without them, I would be lost!  So I always spoil them with a good pair of walking shoes to make sure they are as comfortable as possible. If you take care of your feet, they will take care of you and your health. Well, fitted shoes will protect them and allow you to get more steps without pain!
Read more about me