The Skechers Performance Go Walk Max is an athletic shoe designed for walking and everyday use. No doubt, these will keep your feet in for with every strike you take. It's not surprising these shoes have received such high ratings on Amazon. With a Gomax insole and responsive 5Gen midsole, you can't go wrong when it comes to comfort _they are like walking on AIR. Flexible, breathable, ultralightweight, cushioned, and not to mention, washable. There are so many good things to say about these shoes _ it sounds too good to be true and even suspicious. They must have some drawbacks like any product out there. In this SKECHERS Performance Go Walk Max review, you'll find out if they are worth purchasing.
---
SKECHERS Performance Go Walk Max
Brand: Skechers
Dimension:

9.84 x 1.97 x 1.57 inches

Weight: 8oz ( 227 gr)
Price: $ ( Check the latest price)
Rating: 7.6 out of 10 Decent!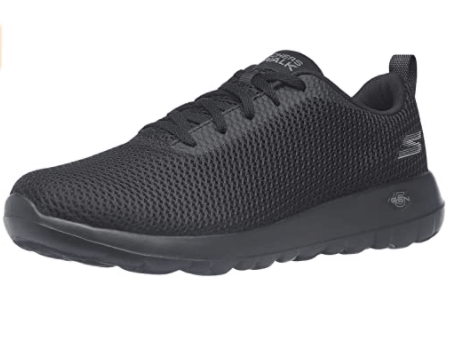 Overview
The SKECHERS Go Walk Max has all the features walkers would ever dream of. A Gen 5 midsole that makes you feel like walking on marshmallows as well as Goga Max high-rebound insole and a breathable mesh upper. They have excellent tread; I would even say too much on certain surfaces. They are machine washable, so you don't need to bother with the cleaning _ let your washing machine do the work. I've looked all over the net and didn't find any info about the heel to toe drop of the Sketcher Go Walk Max.
But as you can see in the picture, the heel is slightly higher than the ball of the feet. This means these promote the heel striking very well when you walk. What's more, these Skechers look great and go well with casual wear. Not to mention, they come in several colors.
---
Upper
The Go Walk Max has a breathable and lightweight mesh upper. They flex easily and mold to the shape of the feet and don't require any break-in period. The upper is ventilated, allowing the air to circulate through the footwear extremely well.
You can count on these shoes to keep your feet cool all day. The only inconvenience with mesh is that it collects dust and dirt, but the good news is that they are easy to clean! There is a Rear pull-tab at the back, allowing you to slip the shoes off easily.
Skechers added a synthetic overlay on the eyelets for more durability. There is no way the holes will come out during your workout. The lining is soft and breathable too. Users loved how the Go Walk Max feels airy and lightweight on the feet.
---
Midsole
What makes the Go Walk Max so comfortable is its 5GEN midsole. The spongy foam material in the midsole extends from the heel to the forefront, carrying your feet comfortably through the day without tiring them. The insole is soft, cushy, and super comfortable, which explains why so many reviewers felt like they are walking on air. If you are on your feet for long hours, you might fall in love with these shoes.
---
Insole
Another great feature of the Go Max is its Goga high-rebound insole. The fabric is different from the classic "Memory Foam," which usually traps moisture and makes the feet hotter. This won't happen with the Goga Mat as it has a lining that wicks away moisture, keeping your feet fresh and odor-free all day.
Also, the Goga Mat is thick and padded _ it's like having a yoga mat under your feet. These shoes have moderate arch support, making them excellent for neutral arches.
If you have severe pronation, you might need to use custom orthotics to add more support. The drawback of the Go Max is that the insole is glued, so you can't take it off. Many reviewers just put their orthotics on top of the existing insert, and it works well for them.
---
Outsole & Traction
These Skechers have a unique weave design, absorbing the impact that hard surfaces inflict when walking. The grip on the Go Walk Max is exceptional. Some even found them too grippy, especially on smooth floors. A few reviewers said they stick on the ground when walking, which caused them to fall forward.  But for the most part, reviewers were happy with the traction. 
---
Design
The design of the Go Walk Max is simple, yet stylish. Whether you wear them at the gym, park, or office, they fit the bill. These come in several colors and different sole colors. Bear in mind that the white soles tend to get dirty quicker.
On the other hand, white is more visible at night, which is great if you want to be seen from afar. The logo of Sketcher placed on the side has a classic look and doesn't draw too much attention—all in all, nice looking walking shoes that can be worn with any casual outfit.
---
Durability
Honestly, the Go Walk Max isn't built with durability in mind. These lightweights and cushioned shoes are mainly designed for walking and everyday use, although many wear them for work. The mesh is thin, and there are no structures around the shoes to support the feet.
On the other hand, it flexes with the movement of the feet. According to some critics, the outsole wears out pretty quickly when walking on pavements. If you walk mainly on tile/ wood floors or carpets, they will last longer. However, the Go Walk Max is inexpensive, and even if you can get six months out of them, it could be an excellent deal!
---
Breathability
The Go Walk Max is designed to keep the feet aerated all day. Its light and flexible knit mesh upper makes the shoes extremely breathable. The Goga Max technology insole has tiny holes that let the airflow. Its lining wicks moisture away, which prevents your feet from sweating and freshen them up. Since mesh has small holes, rain and wind can get through easily, so these shoes are not so good for the fall and winter. But for the summer and spring, these are the best!
---
Terrain Type
These are like walking on cushions. The Go Walk Max delivers an impressive rebound thanks to its 5Gen midsole and Goga Mat insole. The bottom tread gives your feet a bumpy sensation when walking. These shoes do a fantastic job of absorbing shocks on surfaces like tile floors, wood floors, concrete, pavements, and asphalt.
A reviewer said he walked on cobblestones all day during a trip to Europe without feeling any fatigue. However, these shoes are designed mainly for walking and everyday use, but not for hiking on trails as they don't provide enough support and stability for this activity.
---
Sizing
The Go Walk Max size is pretty consistent _ they fit true to size and width. As everyone's feet are different, some had to go a size up for more comfort. When adding inserts, it affects the way the shoes fit. So if you wear orthotics, you'll definitely need to get a bigger size as the insole is glued and can't be removed. These shoes are available in a wide selection of widths and lengths to find the right fit for your feet.
---
Comfort & Support
They have been some complaints about the durability and traction, but on "Comfort," almost none. Even unhappy reviewers said they are the most comfortable shoes they have ever worn. Their responsive 5Gen midsole protects your foot from the impacts, making the Go Walk Max a comfortable shoe. Even though these are athletic walking footwear, many use them for work. Not only walkers swear by the Go Walk Max, but also nurses, barmaids, and teachers.
---
Lacing
These have a simple lace-up design. The laces are long enough to snug them up for a secure fit or leave them a bit loose for a more decontracted fit. A small strap is attached to the tongue that helps secure the laces to prevent them from uniting when you walk.
---
Heel Area
The heel counter and ankle area are padded, providing a snug and comfortable fit. There weren't any complaints about the heel slipping out of the shoes when walking. This is a low heel cut design, which means that your ankle is not restricted to move forward when you walk. In other words, very comfortable walking shoes.
---
Weight
If you are looking for lightweight walking shoes, look no further! These weigh only 8oz ( 227 gr), which is exceptionally light. You can barely feel you have shoes on when walking in them. Skechers did an excellent job when creating the Walk Go Max _ they made them lightweight without sacrificing cushioning and comfort.
---
Flexibility
The mesh upper stretches and molds the shape of the foot. They are flexible and don't need any break-in period _ they fit right out of the box. However, one reviewer reported that they lack support and are too flexible in the forefoot.
---
Toe Box
The spacious and rounded toe box is wide enough to allow your toes to wiggle. Plus, the mesh stretches and adapts to your feet when you walk. Sketcher created the Go Max in EEX Wide widths, so if you have large feet or bunions, you'll love them.
---
Key Features
Goga Max high-rebound insole for maximum comfort
Soft fabric lining
Breathable mesh upper
Synthetic sole
---
Pros
Very Bouncy and Lightweight
Extremely comfortable
Affordable
Breathable, keep your feet cool
Machine Washable
---
Cons
The outsole tend to wear out quicker on outdoor surfaces
Not waterproof
Not supportive enough for walking long distances.
---
Conclusion
The Walk Go Max is a shoe that will keep your feet comfortable and aerated all-day thanks to its mesh upper and responsive 5Gen cushioning midsole. Comfort, breathability, flexibility, and lightness are the main features the Walk Go Max offers. They are excellent for walking around, gym, and treadmills. All In All, the Walk Go Max is designed to have a lower durability threshold in exchange for speed, comfort, and flexibility. But the price is very attractive!
Have you tried the Skechers Walk Max? If so, I would love to hear your experiences in the comments below.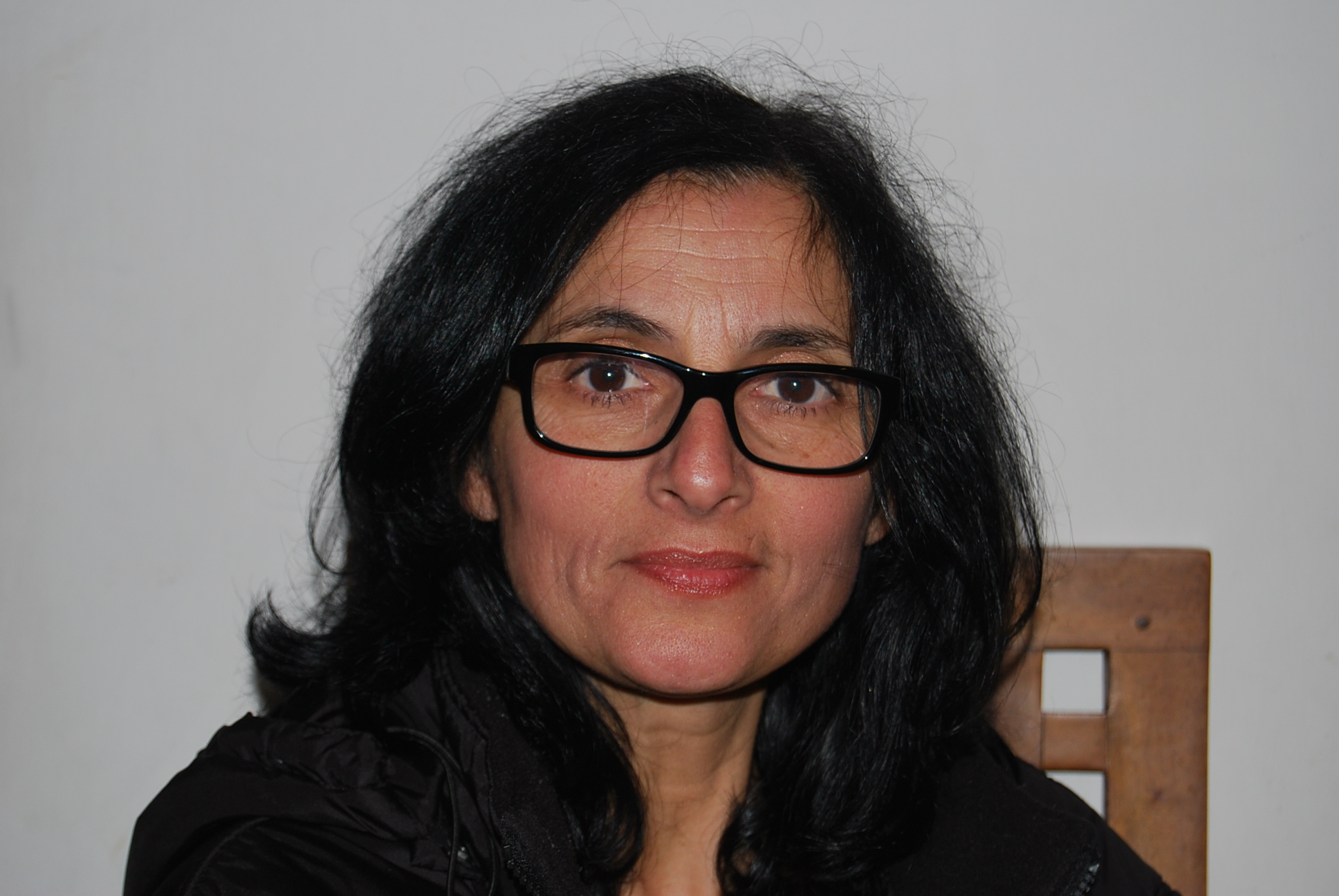 I don't know about you, but I love my feet because they allow me to walk and go wherever I want to go. Without them, I would be lost!  So I always spoil them with a good pair of walking shoes to make sure they are as comfortable as possible. If you take care of your feet, they will take care of you and your health. Well, fitted shoes will protect them and allow you to get more steps without pain!
Read more about me