The Ryka devotion plus 2 is a stylish and comfortable shoe designed for walking on treadmills, indoor, and outdoor. You can also use them for other activities like aerobic, Zoomba, Gym, and around town. They have a spacious toe box but make your feet look trim and small like Cinderella. Moderate arch support and well-cushioned, neutral pronators, and supinators will love the comfort of these shoes. The mesh fabric is breathable, keeping your feet aerate in the summer. That's not all; they have other great features. Check out the Ryka devotion plus 2 walking shoes to determine if these live up to your expectations.
---
Overview
The Ryka has a high heel-to-toe drop, making it ideal for heel strikers and people with tight calves. The mesh fabric on the upper is soft and flexible, providing more room for your toes to stretch out. They have supportive synthetic overlays on the front and back of the shoes that give a snug fit on the heel and protects your toes against injuries. The vinyl design on the side adds a nice touch to the shoes. They are available in twenty-two appealing colors for you to choose from. Not to mention, Ryka offers a wide range of widths and sizes to accommodate all feet shapes, wide feet, and bunions!
---
Upper
As I mentioned above, they have a breathable mesh upper that lets the airflow through, keeping your feet aerate all day. They are great to wear during the summer or spring, but in low temperatures, your feet will feel the cold get through the knitted mesh. So if you are looking for lightweight walking shoes for hot days, these fit the bill. But for the rain and winter, don't count on them to protect your feet. The good thing is that if the shoes get wet, they dry fast. There is a synthetic overlay on the forefoot designed to protect your toe while exercising. The heel counter also has synthetic overlays that lock your ankle and keep it stable when walking. These are all mesh, and the drawback is that no support around the shoes hold the feet when you walk. The layer inside and underneath the tongue is soft, so even if you wear the shoes without socks, you'll feel like you have socks on.
---
Midsole
The Ryka has a lightweight EVA midsole with RE-ZORB active foam technology built to absorb impacts from hard surfaces. Plus they have a to heel-to-toe drop of 12.5mm. This means the heel is more cushioned and is higher than the forefoot, protecting your heel from the shock when you strike on the ground. If you have a tight calf or Achilles tendon, you'll love them, as they reduce stress on these areas. The midsole is thick and firm, which supports your feet and adds durability to the shoes.
---
Insole
The footbed is removable and can be replaced with custom orthotics if needed. A firm piece of foam supports the arch, and there is a firm pad that cups around the heel. This will support and stabilize your heel, so there isn't extra motion happening in your foot. The arch support is moderate, which is ideal for normal pronation and supinators. But that doesn't mean they won't fit overpronators' feet. On the contrary, some overpronators felt like they were walking on pillows when walking in the Ryka Devotion 2. A few reviewers didn't find the insole comfy enough and had to put another padded insert under the existing one for more comfort.
---
Outsole & Traction
The rubber soles are soft and provide excellent traction on dry surfaces, but unfortunately not on wet floors. You should know that these are not labeled as anti-slip shoes, so don't expect them to do well on slippery floors, especially if worn out. Some reviewers said the sole wears out quickly when walking outdoor, but found them awesome for indoors.
---
Style
Honestly, these sneakers look great, plus they come in many colors. No doubt, they are stylish! The vinyl bands around the shoes create movement and look like waves. Although we all have different tastes, most reviews loved the look of these shoes. That being said, these can be worn with casual outfits like jeans, shorts. And if you are comfortable wearing them at the office, then go for it!
---
Durability
These shoes are incredibly comfortable, but there have been some complaints about durability. Some reviewers were disappointed about the quality of the shoes but loved the price. These are at a much lower cost than many other athletic shoes out there. A few reviewers said the shoes ripped at the top where the mesh meets the front synthetic overlay after a few months of wear. Some mentioned the soles wear out quickly, and others that the loops of the laces tend to break easily.
---
Breathability
Well, nothing beats the Ryka when it comes to breathability. With its upper mesh fabric, you can be sure your feet will remain cool, especially on hot days. These shoes are designed mainly for walking and exercising, so they must be breathable. The drawback is that mesh is not waterproof, and if you spill water on the shoes, you'll get wet. Also, mesh let air flow easily; in the winter, you are more likely to feel the wind get through the shoes. Other than that, great ventilated shoes for the gym!
---
Terrain Type
The Ryka is a lightweight and well-cushioned shoe with excellent tread. There is an excellent amount of cushioning in the outsole that absorbs the shock of your foot when hitting the ground. They are lightweight, making them fantastic shoes to wear on treadmills, at the gym, or around town. Also, they do an excellent job of absorbing shocks, so you can walk on various terrains without feeling stress on the joints and feet. These shoes are not designed for walking on rough trails, only on flat surfaces such as pavement, wood/tile floors, asphalt, and gravel.
---
Sizing
The majority of buyers reported that these shoes run true to size. But some said they run small and suggested to other critics to go a half size up for the shoes to fit correctly. Some of those who followed critics' suggestions had to return the shoes and reorder a standard size because they were too big. If you want my advice, measure your feet' length and width thoroughly before buying the Ryka, so you don't end up with the wrong size. Although if you wear orthotics, you might consider picking a half size bigger to accommodate them. The Ryka come in a wide variety of sizes ranging from Extra Extra Narrow to Extra Extra Wide, giving you many options.
---
Comfort & Support
These shoes have a responsive Re-Zorb midsole that absorbs shocks and doesn't deflate after prolonged walking and standing hours. They are comfortable and provide a nice bounce in your step when you walk. One customer said her knee and foot pain had diminished significantly during her workout and afterward, she stopped limping like she used to. The outsole has a multi-layer construction, which not only provides excellent traction but also distributes weight evenly, making them super comfortable!
---
Lacing
The Ryka has a lace-up closure, and while it's incredibly comfortable and fits great, the lacing design has disappointed some reviewers. For example, a few critics said the fabric that holds the laces to the shoes ripped and made them unwearable. Others found the laces too short and hard to replace. The other commentators were satisfied with the overall of the shoe.
---
Heel Area
The Ryka has a low heel cut design, allowing your ankle to move without restriction while in move. It's well-padded around the ankle, which adds comfort and prevents rubbing against your heel. Many loved how the back of the shoes hold the heel snug. Although a few reviewers found the heel not rigid enough and had to use a shoehorn to prevent the heel from folding.
---
Weight
The Ryka has lots of cushioning to get you through long miles, yet it's incredibly lightweight. These shoes weigh like a bar of butter, 9 oz (255 gr), which means almost nothing. Many reviewers said they don't feel having shoes on when walking and loved the sensation of lightness.
---
Flexibility
The mesh upper is stretchable and molds to the shape of the feet. Many critics reported that they don't require any break-in period and fit right out of the box. The midsole is firm in the midfoot and more flexible under the ball of the feet, providing adequate support. These will allow you to do fast forward movement.
---
Toe Box
These have a spacious toe box, allowing your toes to spread out and move freely. The mesh stretches with the movement and takes the form of the feet. You can rest assure your feet won't feel be compressed in the shoes. If you have wide feet or a bunion, look no further, these are for you!
---
Key Features
Synthetic sole

Breathable mesh with supportive synthetic overlays

Lightweight EVA midsole

RE-ZORB active foam

Weight: 9 oz

Heel toe-to drop 12,5mm
---
Pros
Many critics found the Ryka Devotion Plus 2 comfortable

Lightweight

Most reviewers said the shoes fit true to size.

High and normal arch friendly support
---
Cons
A few individuals reported that the eyelets tore after short use.
Other critics said the mesh at the top ripped after several wears.
Several customers mentioned that the outsole wears out fast when walking outdoor.
---
Conclusion
For almost 30 years, Ryka has been studying the women's footsteps and bringing fashion together with a high level of foundation of a shoe so you can support fitness in your everyday life. Fitness isn't just going to the gym for an hour a day, but it's really about bringing fitness into your day. And if you have a shoe like this, it's going to support all of your walkings. You are going to want to walk more. So you are going to have more fitness in your everyday lifestyle.
See another review of the Ryka Women's Sky Walk Walking Shoes
---
Do you wear the Ryka Devotion Plus 2? If so, I would love to know what is your experience with these walking shoes.
Check out the Ryka Women's Devotion Plus 2
Pros
Comfortable
Lightweight
High and normal arch friendly support
Fit true to size
Cons
The eyelets are not durable
Traction wears out quickly when wearing the shoes outdoor
A few users had a hole in the mesh upper after several uses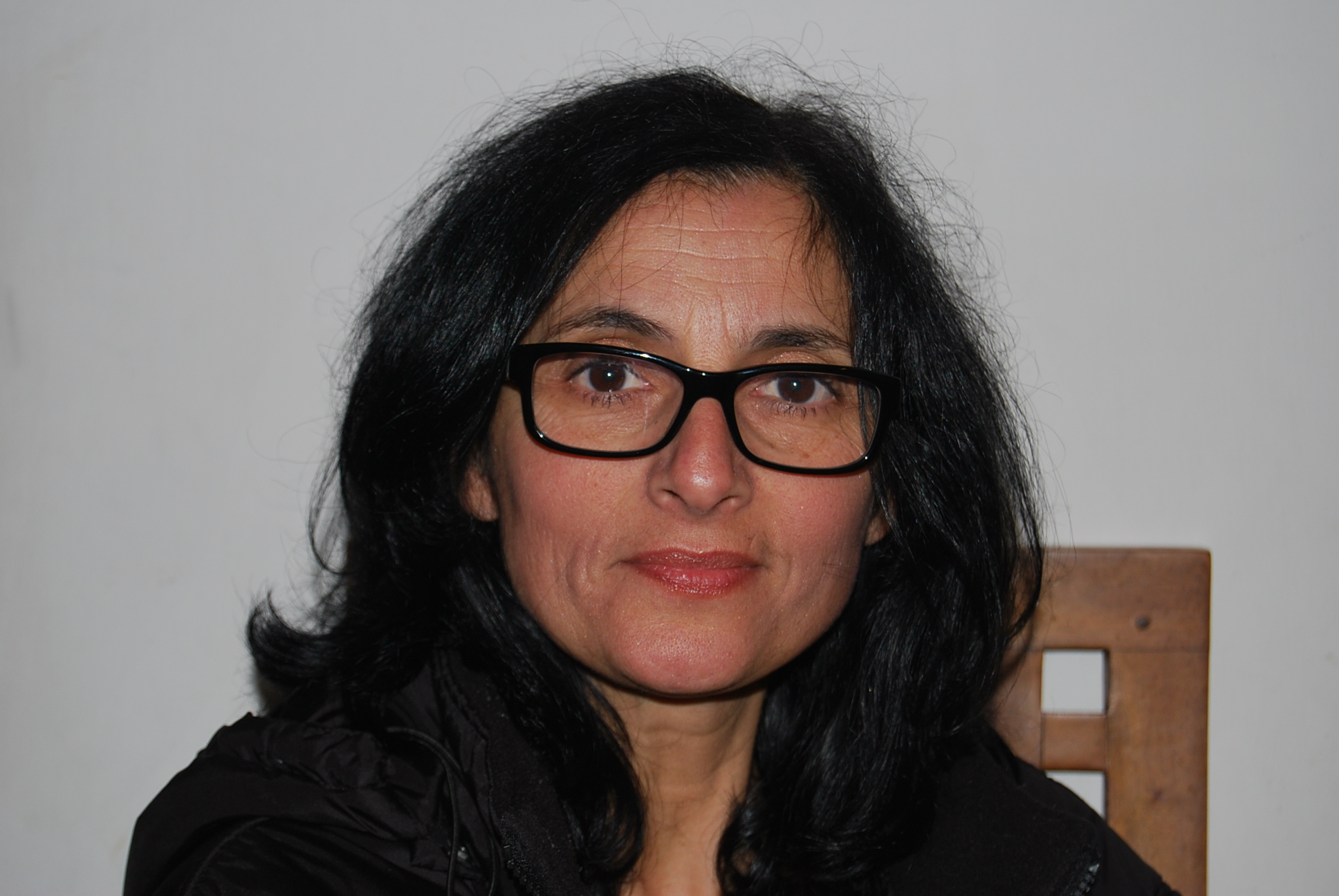 I don't know about you, but I love my feet because they allow me to walk and go wherever I want to go. Without them, I would be lost!  So I always spoil them with a good pair of walking shoes to make sure they are as comfortable as possible. If you take care of your feet, they will take care of you and your health. Well, fitted shoes will protect them and allow you to get more steps without pain!
Read more about me