These shoes are built for all-day comfort. They have lots of cushioning, making them very comfortable to wear. If you need shoes for training, work, or everyday use, look no further – these will meet your expectations. However, they are not perfect and don't fit everyone's foot, but when they do, they are unbeatable! Check out the New Balance Men's MW577V1 Walking Shoe review so you can weigh the pros and cons and decide whether these shoes are right for you.
---
New Balance Men's MW577V1
Brand: New Balance
Dimension: 12.72 x 7.28 x 5 inches
Weight: 385 grams (13.5 oz)
Arch Support: Neutral
Price: $$ ( Check the latest price)
Rating: 8 out of 10

Good!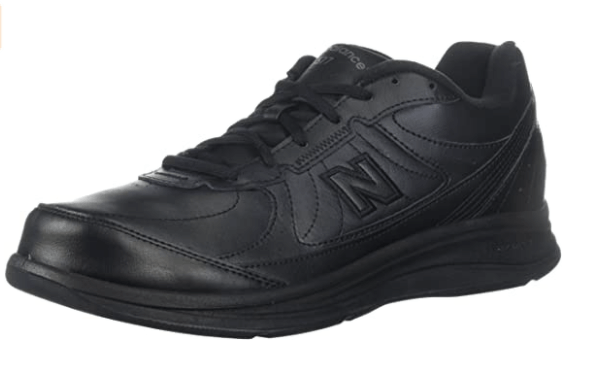 ---
Overview
The NB 577V1 is an all leather cushioned shoe designed for all-day walking. They got a high rating of 4.4 out of 5 stars from 6200 reviewers. So this means lots of users love them. The 577V1 looks similar to the 877, except that these are leather instead of mesh/suede. They are assembled in America and have moderate arch support, which means they perfectly suit neutral or under pronation ( foot rolls outward) feet. If you overpronate (foot rolls inward), you might need to use orthotics.
---
Upper
The 577 shoes are made of soft leather and are extremely well padded on the inside. They are a bit stiff at first but get more comfortable after a short break-in period. Because of the padding, they don't breathe very well and become too hot to wear on a warm day. They are great for cold and wet conditions, though. However, leather gives excellent support since it holds the feet and keeps them stable. A few reviewers reported that they could hear a squeak of the shoes when walking in a quiet environment. Other users said they didn't experience any squeaking sound.
---
Midsole
The 577 features an ABZORB and Polyurethane Midsole, a very supportive material mostly found in backpacking shoes. Polyurethane midsole doesn't flatten as fast as EVA foam, making it more durable. Additionally, they have an ABZORB cushioning placed between the midsole and outsole. This foam is similar to the EVA (ethylene-vinyl acetate) but is more bouncy and absorb shock better without losing its cushioning. The heel drop is 12mm on these shoes, meaning your heel will be a little more elevated than the forefoot. It also means that your heel is more protected from shocks. The insole is removable and can be replaced easily. So if you use orthotics, you'll be able to place them into the shoes. However, you should consider going half-size up to accommodate the inserts if you intend to use them.
---
Outsole & Traction
The outsole is rubber and performs well on various surfaces. The great thing about the outsole is that the grooves have no depth. So when you walk on terrains, the sole doesn't collect dirt or pebbles. They are easy to clean and grip well. However, since the bottom of the shoes is flat, they can be slippery on wet or oily tile floors. A few commentators who work in restaurants said they have no traction on slippery floors. There have also been some complaints that the sole wears out quickly on pavements.
---
Style
The shoes are neither ugly nor beautiful; they are cute and would look pretty good on jeans or shorts. The 577 comes only in black or white and has a big N on the sides and a circle silver with an NB logo on the heel area. Everything is a question of taste. So you may like the look while someone else, not. I personally don't find them attractive. They have reinforced stitching and reinforced panels on the front top, making them long-lasting. These also come with a velcro closure design.
---
Durability
Some users weren't pleased with the quality. One of them said that they don't hold up as well as they did once. But despite that, he bought another pair because he loved the comfort of these shoes. Another reviewer that works as a fuel attendant said that his shoes were covered in fuel/gasoline, got wet from the rain, and have held up more than a year. Some people leave them in the closet for years, which is the wrong thing to do. By not wearing them, the glue will dry out, and the midsoles will fall apart. So wear them as much as you can.
---
Breathability
Although these have perforated holes at the side panels and ventilated textile lining for breathability, these features don't seem to keep the feet cool. According to many reviewers, they don't breathe well. Your feet will sweat in them if it's hot outside. On the other hand, they will keep your feet warm in cold conditions, which is a plus if this is what you seek. All in all, great shoes for fall, winter, and spring.
---
Terrain Type
The ABZORB midsole, Walking Strike Path outsole, and Walk-specific comfort footbed create excellent comfort. Therefore it allows you to walk on various surfaces such as pavements, tile floors, asphalt, cobblestones, rocks, and gravel. Their cushioning system in the midsole takes the pressure off your joints and keeps your feet comfortable on hard floors.
---
Sizing
Here is the thing, these shoes are smaller and narrower than they used to be once. So if you buy the 577, make sure to order a half size bigger and wider. And if you use custom inserts, go a size up or try them on with your inserts before you order if you can. If you get the wrong size and wear them just for one day, you won't be able to return them. Just take this into account.
---
Comfort & Stability
They provide adequate stability thanks to the supportive upper leather. The collar, heel, and tongue are padded, giving more cushioning to the foot. Additionally, they feature a Walk-specific comfort footbed, which enhances comfort and shock protection. These shoes have moderate arch support. So if you overpronate, you may not find them supportive enough unless you use custom inserts. On the other hand, if you have neutral arches or under pronate, you'll love them!
---
Lacing
The 577 is a lace-up shoe with eyelets. There is a pair of extra holes on the collar that you can lace if you want the shoes to be more adjusted. A few users found the laces very long and had to do a double-knot to prevent them from hanging out on the floor. The eyelets are durable and the laces pass through a loop attached to the tongue.
---
Heel Area
The 577 has a low heel cut, which keeps the foot snug and stable without rubbing the back of the foot. The heel counter and the collar are padded, enhancing comfort. Great shoes for walking!
---
Weight
They look bulky and heavy, but they are lighter than they look. I wouldn't say they are the most lightweight shoes out there, but for walking and everyday use, they are great. One shoe weighs 385 grams (13.5 oz), which is heavy for fitness walking but for walking errands, or standing, perfect. The 877 weigh (347 grams (12.15 oz). they are lighter than the 577 but that's because they are made of mesh.
---
Flexibility
These are a bit stiff when new, but they become supple and flexible after wearing them a few times. However, they are not as flexible as a mesh material, and your feet will also feel it. The sole is stiffer, which is a good thing, as this is what makes the shoes supportive. These require a breaking period. Some users said within a few hours, the shoes were broken in.
---
Toe Box
They have a roomy toe box, giving your forefoot plenty of space to move freely. A wide box disperses shock over a large surface area reducing pressure on your toes and joints. If you wear inserts or have wide feet or bunions, you should go a size up to have enough space. Some buyers felt a little tight in the forefoot, which was expected, as they run narrower than the previous model.
---
---
Key Feature

- 100% Leather
- Rubber sole
- Walk-specific comfort footbed
- ABZORB midsole cushioning
- Walking Strike Path outsole
- Polyurethane Midsole for stable cushioning
- Arch support neutral 
- Weight 385 grams (13.5 oz)
- Activities walking errands, gym everyday use.
- Style walking shoes
- Heel drop 12mm

---
---
Pros
Very comfortable

Lightweight

Affordable

Well-cushioned

Large Toe Box
Cons
Some buyers reported that the sole wears out quickly and that the quality is poor.

A few users said they squeak when walking.

Most reviews wished they come in more color choices
---
My Final Thoughts
To conclude, the 577V1 is a great shoe designed for walking and everyday use. They are grippy, comfortable, and accommodate large feet exceptionally well, thanks to their large toe box. While some purchasers weren't pleased with the shoes' overall quality, the majority loved them because they kept their feet comfortable all day.
Do you wear the NB 577V1 shoe? If so, what are your thoughts about them?
This page contains affiliate links. As an Amazon Associate, I get commissions if you purchase through the links in this post.
New Balance Men's MW577V1
$
Pros
Very comfortable
Lightweight
Well-cushioned
Large Toe Box
Affordable
Cons
Some buyers reported that the sole wears out quickly and that the quality is poor.
A few users said they squeak when walking. 
Most reviews wished they come in more color choices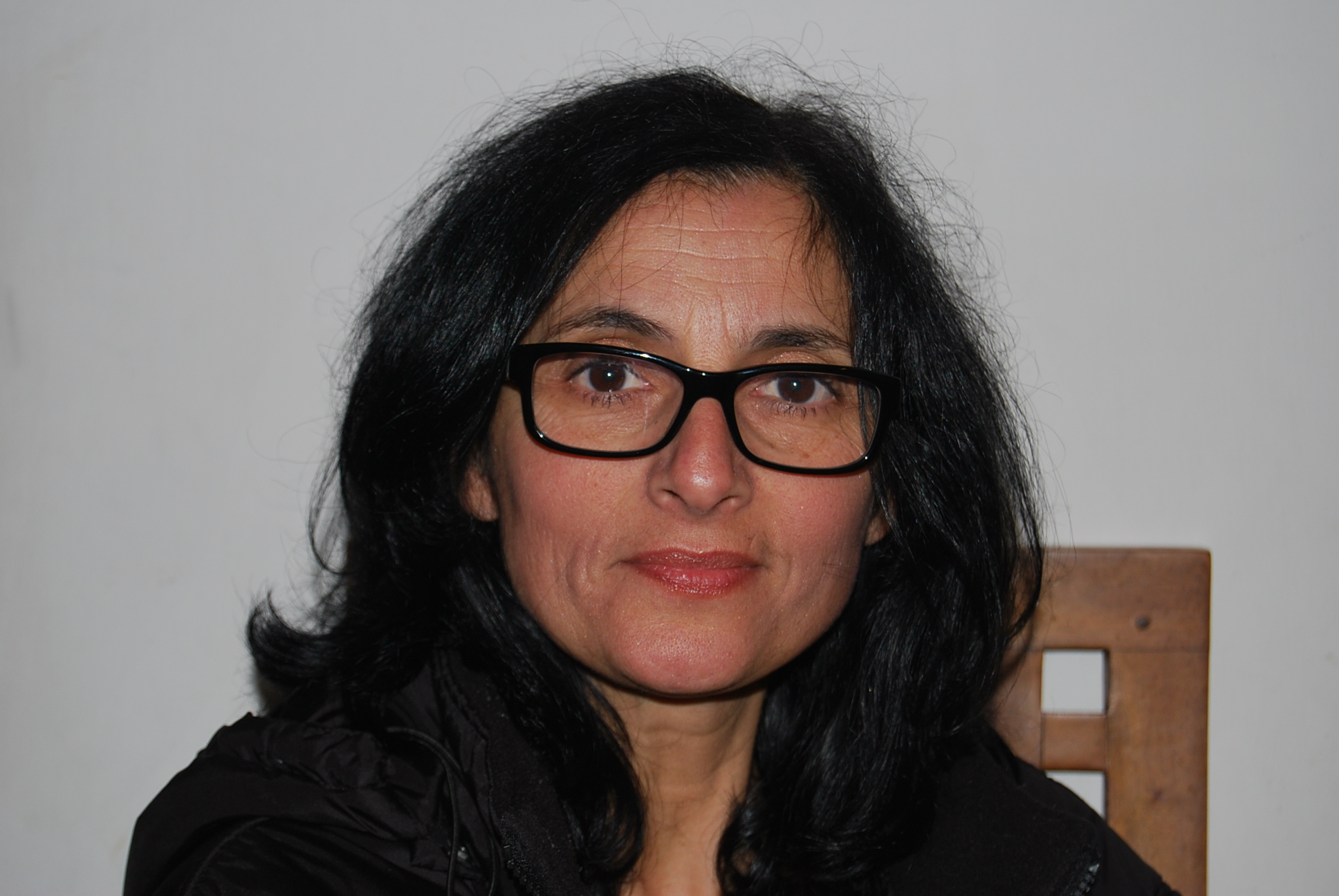 I don't know about you, but I love my feet because they allow me to walk and go wherever I want to go. Without them, I would be lost!  So I always spoil them with a good pair of walking shoes to make sure they are as comfortable as possible. If you take care of your feet, they will take care of you and your health. Well, fitted shoes will protect them and allow you to get more steps without pain!
Read more about me