The NB 520V5 is a versatile athletic shoe that can be worn for various activities. Whether it's for running, walking, going to the gym, or everyday use, they fit the bill. These shoes have plenty of cushioning in the heel, and if you have plantar fasciitis or heel pain, you'll fall in love with them. The toe box on this NB model is spacious, providing extra comfort for those who have wide feet or bunions. With a stylish silhouette like this, you can't go wrong when it comes to looking great! However, be aware that these run small, so you may want to consider going half size up. Yes, they have excellent features, but like any other product, they are not perfect. In this New Balance Women's 520V5 review, you'll find everything you need to know to help you determine whether these are for you.
---
New Balance Women's 520 V5
Brand: New Balance
Dimension: 12 x 7.2 x 4.6 inches
Weight: 7.55oz (214gr)
Price: $ (Check the latest price)
Rating: 8.6 out of 10 Excellent!
---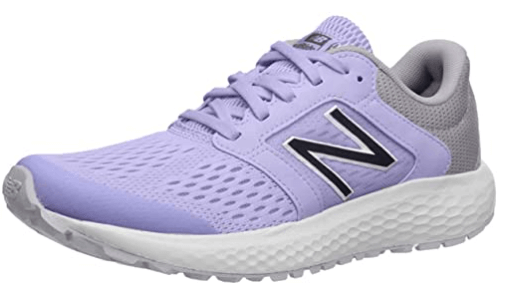 ---
Overview of NB 520V5
The 520V5 is a versatile running shoe with a supportive and lightweight mesh upper that makes your feet comfortable and keeps them aerated. One of its best features is the injection-molded EVA foam midsole, which provides a high rebound and reduces stress on your joints. Another great feature is its underfoot flex grooves and data-inspired comfort technology. This is designed to enhance comfort and flexibility when you walk or run. They have a heel-toe to drop of 10mm that promotes the heel strike, which means the heel sits a little higher than the ball of the foot. This is especially good for walkers, or runners who land heel-first, or those who have issues with their Achilles tendon. Additionally, NB uses a cushioned insert to add extra comfort. They got a high rating of 4.6 out of 5 from 3727 users on Amazon. This proves that most people like them very much, even though they run small.
---
Upper
The mesh upper, including the tongue, have small ventilation holes that allow the air to flow smoothly, keeping the feet aerated and cool while you exercise. They have synthetic overlays that criss-cross the upper, holding your foot when you walk and prevent it from moving from side to side. The back of the shoes also has synthetic overlays that wrap your heel and supports the whole foot. The mesh upper sits on a thick and lightweight midsole, which maximizes support. These shoes are easy to clean and dry very fast thanks to its mesh upper. No need to wait, Just a few hours in the wind, and you are good to go. They also don't require any break-in period as they flex exceptionally well. There is a small piece of rubber on the toe box to protect your feet from hard objects.
---
Midsole
As I mentioned above, the 520V5 has a lightweight injection-molded EVA foam midsole that provides extreme comfort to the feet. It's exceptionally well-cushioned and does a great job of absorbing the impacts, especially in the heel area. If you run or walk a lot on concrete, you need support and a thick midsole to protect your feet from shocks, and these will do just that. They have a high to toe drop of 10mm, which offer extra support in the heel when your foot hits the ground. Most reviewers said their feet felt great after wearing them the whole day, but a few critics reported that the midsole is stiff and doesn't have enough cushion to walk on hard surfaces.
---
Insole
The 520V5 features an NB removable insert to provide additional cushioning. This insole has moderate arch support, which is good if you have a neutral gait or under pronate (foot roll outward). If you have severe pronation, chances are you'll need to use custom orthotics.
The NB insert is not memory foam, but according to most reviewers, it's pretty comfortable. Some said the insert lack arch support and cushioning and had to add their own inserts for more support.
---
Traction & Outsole
The outsole features flex grooves that allow the foot's natural movement when walking or running. The outsole is rubber and does provide excellent traction on various terrains. The lugs are relatively deep and are close together, thus dirt and debris can get stuck between the grooves. Otherwise, they grip well, and concerning the traction, I didn't find any complaint.
---
Style
Frankly, I must say that NB has done an excellent job with the 520V5. I am not the only one who says so. Many reviewers received lots of compliments on these shoes. No wonder, they are stylish. Although the colors' choice is quite limited, needless to say, the colors are beautiful. The 520V5 are so charming that it could make your colleague or friends even envious.
---
Durability
I found some complaints about the sizing, but about the quality, almost none. One critic, though, said the shoes worn out after a year of use. Usually, athletic shoes don't last more than 3 to 6 months, depending on how frequently you wear them. So I guess she might not have used them often. However, These shoes are well made, and I will not tell you that they will last for years, but at least for several months and even a little more if you take care of them well.
---
Breathability
With a mesh upper like this, you can rest assured your feet will breathe well. One reviewer said that after standing in long lines in 32 degrees (90F) heat, the shoes kept her feet cool with zero blisters. The only drawback with mesh is that water can pass through, and if you walk or run in wet conditions, your feet might get soaked. But the good news is that they are easy to clean and dry fast!
---
Terrain Types
The midsole is thick and has plenty of cushioning, which protects your feet from the harmful impacts of hard floors when you walk. If you have plantar fasciitis or knee issues, these are ideal. Try not to venture on hiking trails because they just don't suit these types of terrains. A thick and flexible sole with a mesh upper makes the shoes unstable on uneven grounds. However, the 520V5 provides enough cushioning for you to walk or run comfortably on concrete, pavements, and asphalt.
---
Sizing
It's not always easy to speak about sizing because everyone has different feet. But after reading all the reviews, I concluded that the 520V5 runs small and narrow – although Some critics found them to be true to size. If you have wide feet, I would recommend you go a half size up.
---
Comfort & Support
The 520V5 is comfortable and supportive, and I am going to explain why. The synthetic overlays on the sides and the heel counter at the back hold your feet in a neutral position. When you walk or run, your feet don't roll inward or outward; they stay stable. The underfoot flex grooves deliver a smooth ride and the molded EVA foam midsole adds cushioning, providing excellent support to the foot. Some people found these shoes too stiff and inflexible for their liking. But shoes that are too flexible and too soft don't support the feet and lack durability.
---
Heel Area
The heel on the 520V5 is extremely well-cushioned, which protects your heel from shocks when it lands on the ground. People with plantar fasciitis feel very comfortable in these shoes as they offer extra support in the heel. A few reviewers pointed out that the back is snug on the heel, which they appreciated very much because it kept their feet in place and didn't rub. Others didn't like the snug feel and were a bit disappointed. Its low heel cut allows the feet to move freely, and the ankle is padded too, which adds comfort.
---
Weight
The 520V5 is very lightweight. One shoe weighs only 214 gr (7.55oz), making you feel like you are wearing a pair of socks and not shoes. People loved the lightness of these shoes and felt like they were walking on air. No wonder, because the 520V5 is built with a lightweight mesh upper and injection-molded EVA foam midsole.
---
Lacing
These shoes have a lace-up closure system with flat laces that stay tied when you walk. Not like the round laces that come untied easily and require double knots. The eyelets on the 520V5 are durable and won't tear in the middle of your workout.
---
Flexibility
The mesh upper is flexible and stretches with the foot's movement. The underfoot flex grooves enhance flexibility at the ball of the foot. The sole can bend with some forces, but it's not as flexible as other NB athletic shoes. Some critics found the bottom too stiff, while others flexible and soft. However, we all have different feet, and at the end of the day, everyone should feel good in their shoes. So stiffness and flexibility are very subjective.
---
Toe Box
These shoes have a spacious toe box, but as I said above, they run relatively narrow and small compared to other NB shoes. Some reviews reported they had to go a half size up, and some even a size up to make them fit. But once they got the right fit, their toes could easily wiggle and feel comfortable in the shoes.
---
Features

- Lightweight injection-molded EVA foam midsole to protect from shocks
- NB Comfort Insert to offer additional cushioning.
- Underfoot flex grooves and data-inspired comfort technology for enhanced all-day comfort.
- Breathable mesh upper to keep your feet cool all day.
- 10mm heel drop
- Weight 214 gr (7.55oz)
- Lace Up Closure
- Style athletic shoes
- Activities running, power walking, jogging, everyday use
- Gait neutra and under pronation
- Removable Insole
---
Pros
Comfortable
Breathable
Supportive
Lightweight
Flexible
Cons
Many reviewers reported that the 520V5 Run narrow and small.
Some reviewers said the sole is stiff and not flexible.
---
My Final Thoughts
All in all, the 520V5 is an excellent athletic shoe with lots of cushioning that gives all the comfort your feet need to run, walk, or exercise. Additionally, the color combination is beautiful. They are made especially for women's feet as the back is snug on the heel, and the toe box is spacious, which enhances comfort. As I mentioned many times, these shoes run narrow and small, so just take this into account.
Do you wear NB 520/5? shoe If so, what is your experience with them?
This page contains affiliate links. As an Amazon Associate, I get commissions for the purchases you make through links in this post.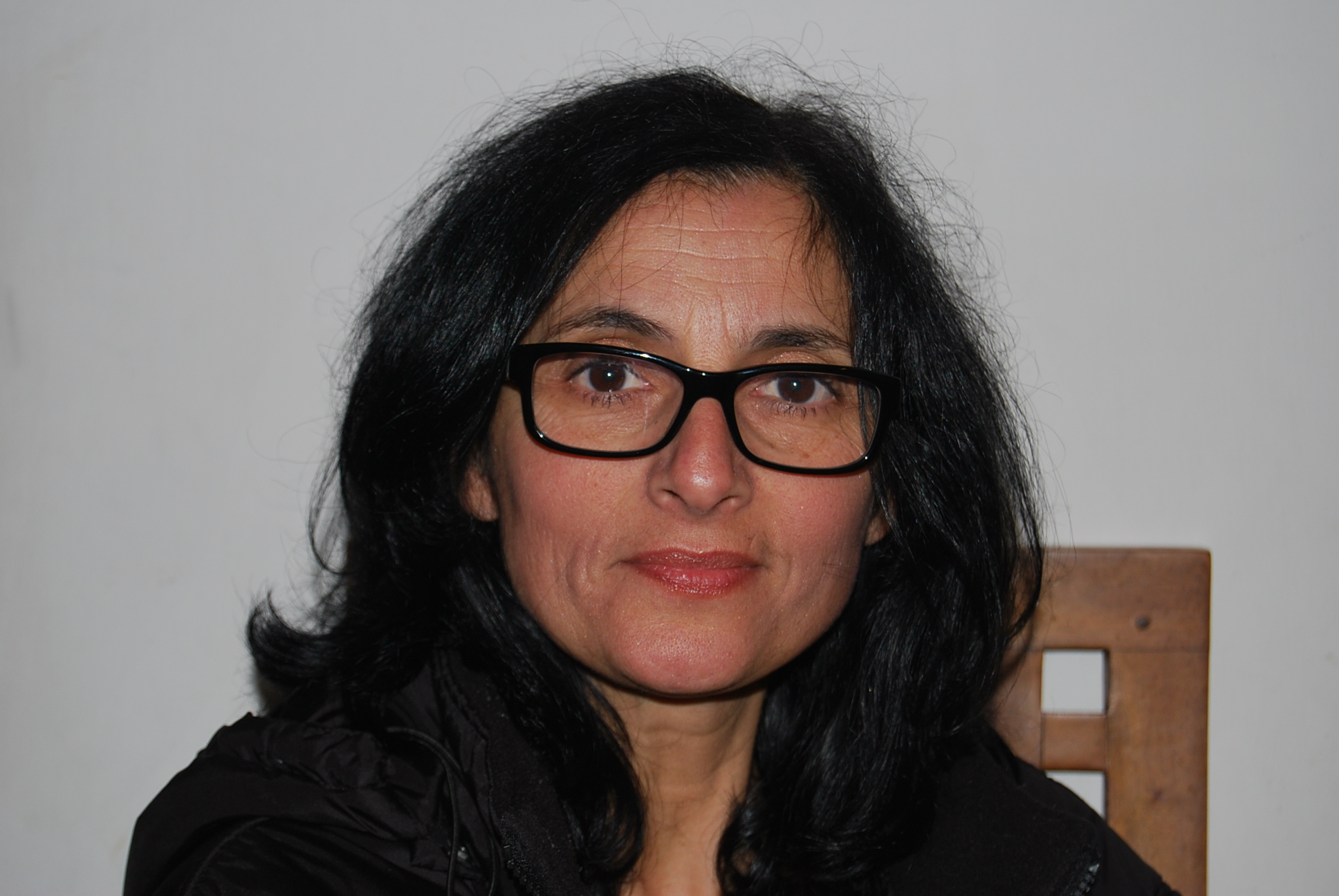 I don't know about you, but I love my feet because they allow me to walk and go wherever I want to go. Without them, I would be lost!  So I always spoil them with a good pair of walking shoes to make sure they are as comfortable as possible. If you take care of your feet, they will take care of you and your health. Well, fitted shoes will protect them and allow you to get more steps without pain!
Read more about me