These cute running shoes are not only ideal for runners but also walkers, joggers, and cyclers. Apart from being incredibly lightweight, they are also well-padded inside, giving your feet all the comfort needed to be happy all day.
These shoes have been on the market since 1915, which is quite a long time, but hey, they are still trendy! Many People bought these shoes based on the reviews on Zappos and Amazon, and most of them are happy with their choice.
But like any other product out there, they have some minuses, too. In this Nike Women Tanjun Running Shoes Review, you'll find out everything you need to know so you can decide whether or not these are for you!
---
This page contains affiliate links. As an Amazon Associate, I get commissions for qualifying purchases made through links in this post.
---
Nike Women Tanjun
Brand: Nike
Dimension: 17.72 x 13.78 x 9.84 inches; 1.54 Pounds
Weight: 9oz (255gr)
Price: $$ ( Check the latest price)
Rating: 8.2 out of 10 GOOD
---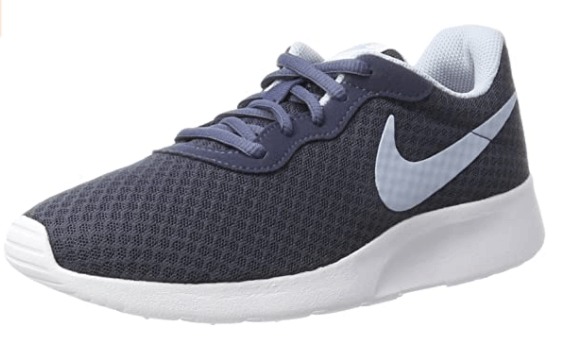 ---
Overview
The Tanjun is a breathable and lightweight running shoe that is excellent for walking, exercises, and day to day activities. These shoes have an Injected phylon midsole, a light, and comfortable EVA foam that provide a smooth ride.
The collar and tongue are lightly padded, making them comfortable to wear. The price is very attractive, but these are not the most durable shoes of the Nike series. They match their price tag, though, and will serve you well for easy activities that don't require hard uses.
---
Upper
The upper is made of ventilated mesh material with a soft fabric lining that will keep your feet cool the whole summer. The mesh is so lightweight and stretchable that it adopts the foot's form and gives you a feeling that you have no shoes on.
No wonder why so many reviewers wear them without socks! These are well stitched, but there are prominent seams that run from the shoelaces to the sole, and if you have sensitive feet, it could create discomfort.
Another thing worth mentioning is that the tongue is not connected to the top, it's a traditional shoe tongue. The eyelets are not metal but holes in a synthetic top, which is not so durable. However, so far I didn't find any complaint about the lace design.
---
Midsole
The Tanjun has an injection-molded midsole Phylon. It's an EVA foam cushioning that is extremely soft, flexible, and responsive. There is more cushioning in the heel area than at the forefront of the shoes.
The heel sits higher than the ball of the foot, so when you walk, it takes the pressure off your heel. The midsole is thick and does an excellent job of absorbing shocks. It's a little stiff and doesn't bend very much, which is good as it reduces stress on the foot and provides good support.
---
Insole
The insole is well padded, but it's not removable. However, this didn't stop many users to add their custom insert on top of the existing one. They said the shoes remained very comfortable. The Tanjun has moderate arch support. So if you need more support, you will have to use inserts for more comfort, as many other reviewers did.
---
Outsole & Traction
The sole is made with the same material as the midsole (rubber/phylon), which provides decent traction on various surfaces. Another good thing about Phylon material is that it doesn't turn yellow after getting wet; the sole remains entirely white.
According to some reviewers, they lack tread on wet floors. Other critics said that the shoe loses its rubber outsole fast. So, if you want them to last longer, it would be best to use the Tanjun indoor or on treadmills or on cork floors.
---
Design
Well, as you can see, Nike has excellent taste! The Tanjun is a good looking shoe. They come in a wide variety of colors and go well with sporty and casual outfits. If you are at work, you can go straight to the gym without having to switch shoes. Some models are all black or white, while others are multi-colors.
---
Durability
The Tanjun is a running shoe, and usually, running shoes need to be replaced every three to six months or every 500 miles. So don't expect them to last for years as these are not built for hard use. However, some reviewers did complain about their toes poking out of the mesh after a few weeks of wear. Other critics said the tread wears off fast. But 80% of customers loved the Tanjun and its attractive price.
---
Breathability
In terms of breathability, it's hard to beat the Tanjun because its mesh upper is thin and well ventilated. Breathability is the most repeated word I have seen when reading the reviews. Even customers that weren't satisfied loved how these shoes allow their feet to breathe. So you can rest assure these shoes will keep your feet aerated all day.
---
Terrain Types
Like many other athletic shoes, the Tanjun may deteriorate faster if you walk or run long distances on concrete. If you want to prolong their lifespan, it would be preferable to wear them at the gym, treadmills, beach, or office. You should avoid hiking on trails because they are simply not built for those terrains. Some reviewers reported that they are quite slippery on wet floors, so be careful.
---
Sizing
The Tanjun size is pretty consistent across different models of Nike's shoes. Most reviewers found them true to width and sizes, but as we all have different shaped and sized feet, some critics felt tight in the shoes and had to order a bigger size. They come in various widths and sizes, and the chart is pretty straightforward to understand. If you measure your foot correctly, you shouldn't have any problem finding the right shoe.
---
Comfort & Stability
The Tanjun has all the features needed to provide maximum comfort. The tongue and collar are padded, the mesh upper is soft and flexible, and the cushioned EVA midsole is comfortable. I have read critics complaining about the size, vendor, or quality, but not about comfort.
Again, all feet are different. A few reviewers said the seams create discomfort at the ankle area. Others found the sole too stiff for their feet. Although the mesh is flexible and snug, there are no leather overlays on the sides that wrap the foot. Therefore, they don't provide side-to-side stability.
---
Lacing
The Tanjun has a lace-up closure system to secure the shoes. The loop on the tongue holds the laces in place so that it stays secure. The tongue is not sewed to the sides and the eyelets are reinforced with stitching. Other models have synthetic holes with an attached classic padded tongue. This means you will have to pay attention to the description before buying the shoes.
---
Heel Area
Some colors like the Velvet Brown, Black Siren, and Neutral Olive have lower cup heel, which allows greater ankle movement. Be aware though that the heel is higher and more padded on the other colors, which gives more support and comfort. They are snug around the ankle, and the foot doesn't slip out of the shoes when walking, preventing chafing at the heel area.
---
Weight
The Tanjun is a very lightweight shoe; the small sizes weigh 7 oz (200 gr) only, which is almost the weight of a cup of flour. Thanks to its lightness, you won't feel you have shoes on. It makes the ride so much more agreeable and comfortable.
---
Flexibility
One of Tanjun's best features is its stretchable mesh. It supports the foot and, flexes with the movement of the feet, which offer extreme comfort, especially for those who have bunions. The midsole is a bit stiff in the midfoot but since it's combined with a flexible upper; it delivers great support to the feet. According to reviewers, they don't need any break-in period, they fit right out of the box.
---
Toe Box
Its rounded toe box and flexible mesh allow your toes to wiggle. If you have bunions, swollen feet, hammertoes, or other problems, the Tanjun is for you in the condition that you pick the right width. Some reviewers had to return to shoes because they bought the wrong size. So you must measure your feet before you buy them.
---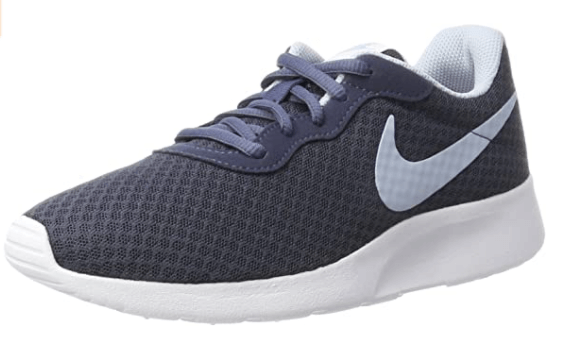 Features
-Stretchable mesh upper for comfort and breathability
- High heel-toe to drop.
- Lace-up closure
- Injected phylon midsole and outsole
- Under 9 size - 7 oz weight
- Round-toe box
---
Pros
Extremely comfortable
Flexible
Breathable
Lots of cushioning in the heel promote the hell strike
Lightweight
Cons
Some users said the outsole wears out fast outdoor.
Several critics reported that the mesh upper is thin and not long-lasting.
A few buyers were disappointed that the insole is not removable.
---
Conclusion
The Tanjun is an athletic shoe that gives you that stylish look, whether you are at the office, gym, town, or an event. Thanks to the mesh upper, they breathe exceptionally well and keep your feet cool on hot days and during your workout. Although the Tanjun is not built to withstand hard use if well maintained and worn on the right terrain, it will be your go-to shoe for many activities, occasions, and beyond!
More Reviews
---
Do you wear the Nike Women Tanjun Running Shoes? If so, what is your experience with them? I would love to know.
Nike Women Tanjun Running Shoes
$$
Pros
Super comfortable
Flexible
Breathable
Lightweight
Lots of cushioning in the heel
Cons
Some users said the outsole wears out fast outdoor.
Several critics reported that the mesh upper is thin and not long-lasting.
A few buyers were disappointed that the insole is not removable.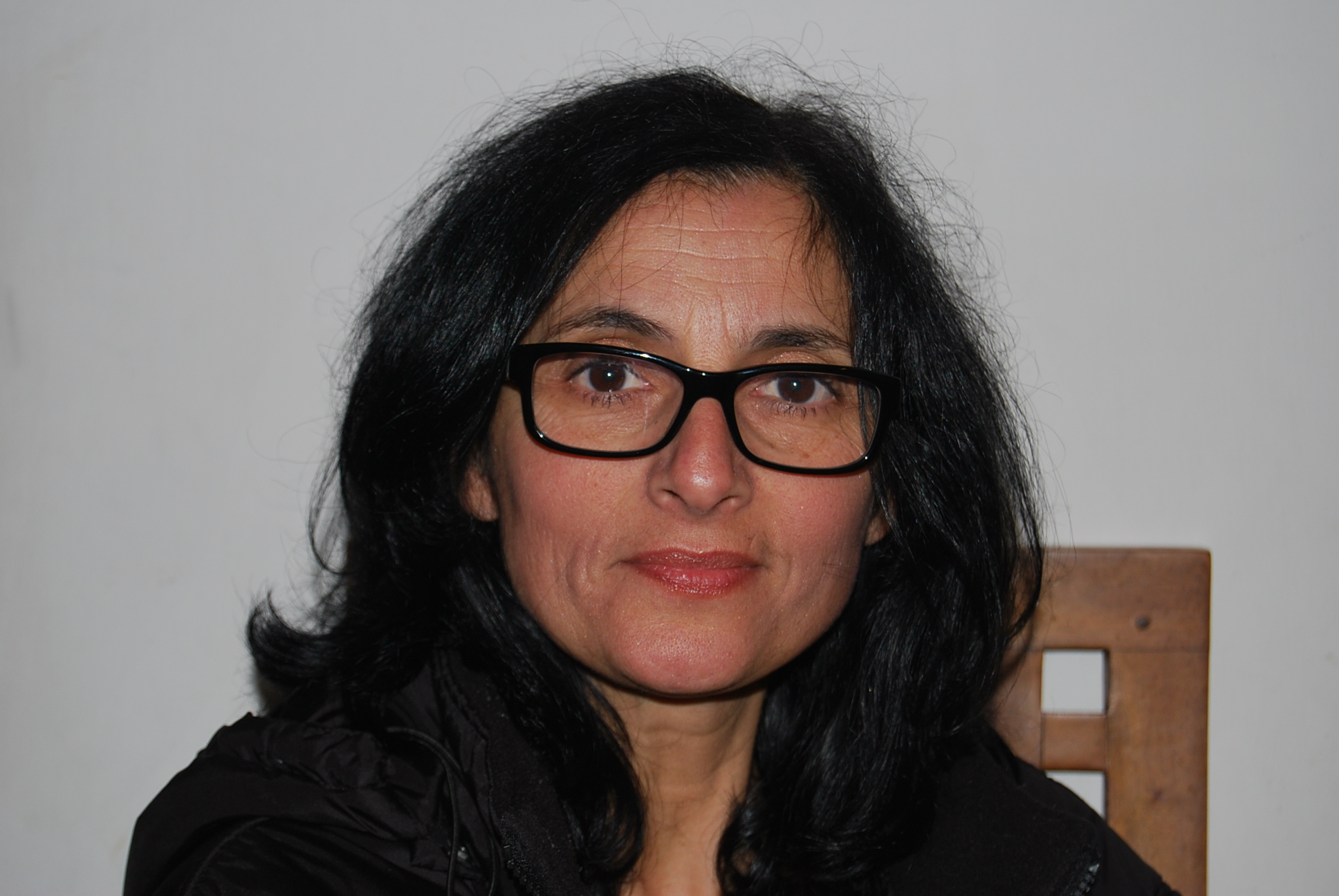 I don't know about you, but I love my feet because they allow me to walk and go wherever I want to go. Without them, I would be lost!  So I always spoil them with a good pair of walking shoes to make sure they are as comfortable as possible. If you take care of your feet, they will take care of you and your health. Well, fitted shoes will protect them and allow you to get more steps without pain!
Read more about me