When it comes to Skechers, it's hard to go wrong. These sneakers will give you a real spring in your steps. They are so lightweight that you might even forget you are wearing shoes on. These cute walking shoes received a very high rating (4.7 out of 5 stars) from 5258 reviewers on Amazon, so there must be a reason for it. In this Skechers Women's Graceful-Get Connected sneaker, you'll find out why so many users got hooked on them and if you will too.
---
Skechers Women's Graceful-Get Connected
Brand: Skechers
Dimension:

 

0.39 x 0.39 x 0.39 inches
Weight:

6oz (170gr)

Price: $$ ( Check the latest price)
Rating: 8.1 out of 10

GOOD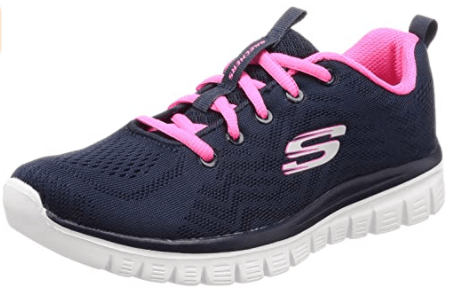 ---
Overview
The Skechers Women's Graceful-get Connected Sneaker is one of the lightest and more breathable walking shoes of all Sketchers shoe lines. And this thanks to its engineered mesh fabric and its lightweight cushioning gel midsole. The built-in memory foam creates extreme comfort when walking. It's unbelievable how many users said they felt like having slippers on when wearing the Get Connected. Not only are they comfortable but also stylish. No wonder why so many customers got so many compliments on these sneakers.
---
Who is the Skechers Graceful Sneaker for?
The Skechers Graceful Get Connected is for anyone who wants a comfortable, lightweight, and breathable shoe for day to day activities, and walking. These trainers are designed for neutral walkers (normal pronation) but supinators (foot roll outward) might love them too because they are extremely well-cushioned. People who overpronate (foot roll inward) and need more support might consider adding orthotics or get other sneakers like the ASICS Women's Gel-Kayano 26. The Graceful Get Connected shoes are flexible and soft, which is not ideal for overpronation.
---
Upper
The Graceful Get Connected sneaker is exceptionally breathable, and this is thanks to its sketch knit mesh one-piece sporty fabric upper. There is no stitching across the shoe that could cause chafing, providing a soft feeling on the skin.
They also have open waves mesh fabric panels on the sides and at the toe area, enhancing airflow. Many users loved how they could feel the wind blowing through the mesh.
The good thing about the engineered mesh upper is that it holds your feet without restricting movement and keep them cool. The eyelets are reinforced with stitching and overlay accents, adding durability.
These sneakers' drawback is that they don't have reinforced overlays on the sides to support side to side movements. It's a minus if you need extra stability and a plus if you want more ventilation.
---
Midsole
The midsole is made with an EVA foam, a blowing agent called ethylene-vinyl acetate, which is mainly used in sport's shoes to provide maximum flexibility, lightness, and responsiveness.
The midsole is strong, yet flexible and soft. It absorbs shock incredibly well and is durable too. One reviewer reported that the shoe lacked stiffness at the arch. Another critic said she wouldn't use them for training or running because they don't have enough arch support.
---
Insole
One of the reasons these shoes are so comfy is due to the memory foam insert built inside. It's soft to the touch and mold to the feet, making you feel like walking in slippers all day.
The drawback here is that the insert is not removable, and if you use orthotics, you can't take them off. Many users loved how they could stand on their feet for long hours without feeling tired.
A nurse who worked 12-hour shifts on her feet in the Graceful Get Connected was surprised that she didn't feel any pain when she got home. However, a few customers reported that the insert came out after a few wears, but they didn't give up on them because of the comfort they provide.
As I mentioned earlier, these are neutral shoes, this means, they have moderate arch support and have no structure in the midfoot. So if you have severe pronation, you will have to use additional inserts or look for other shoes.
---
Outsole & Traction
The Graceful Get Connected has a flexible and lighweight EVA outsole that absorbs the impact and provides good traction on surfaces like wood, pavements, asphalt, tile floors. The outsole has square lugs that look like small padding, providing extra comfort when walking. Also, the lugs are relatively deep, which is excellent for the traction, but they are not well spaced out and will likely collect dirt. However, most users loved the tread and felt safe walking on various terrains in these trainers, whether dry or wet.
---
Design
The one-piece upper design gives the Graceful Get Connected a simple yet stylish look, making it easy to wear with any casual outfit. They go well with jeans, shorts, skirts, khakis, and more. The little loop at the rear makes them look like a slip-on shoe, but these are laces. Many received a tone of compliments on them from colleagues and friends. It's a shame they don't come in more color choices.
---
Durability
The Graceful Get Connected shoe is for walking and everyday use, so you can't expect them to have the same lifespan as a hiking shoe. However, according to most the majority of the customers, they are durable.
A buyer mentioned she had to buy a second pair of Graceful because her old pair died after 5 years of solid use. Another critic wished this new pair would last as long as her last pair, which was around 3 years of use. But not everyone was happy. A few commentators stated that they were poorly made and that they wouldn't buy again.
---
Breathability
The Graceful Get Connected is a breathable sneaker. The engineered mesh upper has small built-in ventilation pores over the forefoot and open weave mesh fabric panels on the sides and at the toe to allow maximum ventilation. Since there aren't any overlays on the upper, the air can pass through the whole shoe more easily. In the summer, your feet will stay cool and dry. The downside is that the knitted mesh is not waterproof, and if you walk in the water, your feet will get wet. The advantage of these trainers is that they dry extremely fast.
---
Terrain Types
Although these sneakers provide excellent traction and show no sign of wear even after long walks, they are not designed for heavy-duty walking in rain and mud or hiking on trails. But they work exceptionally well on concrete, indoors, on treadmills and tile floors thanks to their gel cushioned midsole and memory foam that absorbs shock from hard surfaces.
---
Sizing
Based on most reviewers, these Skechers sneakers are true to size. Since the engineered mesh upper adapts to the shape of your foot and no overlays wrap the contour of the shoe, your feet can move without feeling compressed, which provides maximum comfort. There were practically no complaints about the sizing, apart from very few critics who said they are bulky and too wide at the front.
---
Comfort & Support
The memory foam and gel-cushioned midsole deliver exceptional comfort, and this is based on thousands of customers. While reviewing this product, I was amazed that so many customers said they felt like walking on clouds when wearing the Graceful.
However, these are not the most supportive shoes out there, but they are not built for this purpose. Although the engineered mesh holds well the foot and the sole absorbs the impact, these are not the most supportive footwear.
They have no stability features and nor reinforced heel counters or overlays on the sides. As I said, the sole is flexible, soft, and comfortable, which is ideal if you need lots of padding and cushioning for your feet, but if you have pronation issues, they are better shoes out there.
---
Lacing
Because The Graceful Get Connected has a small loop at the back, it makes them look more like a slip-on shoe. But this is a lace-up design that you can tighten or loosen. The laces are the same color as the edge of the collar, giving them a lovely style. The eyelets are made of metal, so there is no worry that the holes will tear in the middle of your walk. There is another loop on top of the padded tongue. This is useful as it allows you to run the laces through the loop to prevent the tongue from moving.
---
Heel Area
The heel and collar are well padded, which increases comfort and prevents chafing. Additionally, They have a low heel cup design. This allows your ankle to move more freely during your walk. The heel is not reinforced but provides nice snug and doesn't fold when slipping the shoe on. If you don't suffer from too much pronation of the foot, these are great. But if you do, you'll need shoes with a sturdy heel counter to stabilize your ankle. The heel is flat, providing a more uniform thickness of material under the entire foot.
---
Weight
The Graceful weighs like a feather! 6oz (170gr) this is super light. That explains why so many users said they barely noticed having shoes on when walking in these sneakers.
---
Flexibility
The good thing about engineered mesh is that it molds the shape of the foot while remaining supportive without losing its shape. Plus these sneakers have a lightweight and flexible outsole and comfortable EVA midsole. When you combine all these features together, you get a flexible shoe that allows your foot to move with ease.
---
Toe Box
The toe box has a nice wide fitting and is well aerated, keeping your feet fresh. The engineered mesh fit snug and support the feet well, and because of this, some users felt a little tight in the shoe at first. But after wearing them a few times, they stretched and became super comfortable. However, most buyers said they fit right out of the box and didn't have to break them in. If you pick the right size, you shouldn't have any issue with the toe box as it's quite spacious and accommodates wide feet too.
---
Features
- Skech knit mesh one-piece sporty fabric upper.
- Stitching and overlay accents.
- Memory foam cushioned comfort insole
- Engineered mesh fabric with interwoven zigzag stripe designs.
- Open weave mesh fabric panels at toe and sides for cooling effect.
- Shock-absorbing lightweight, flexible outsole.
- Flexible traction outsole.
- Heel type: flat
- Weight: 6oz 
- Heel height: 0.75 inches 
---
Pros
Super lightweight

Comfortable

Flexible

Breathable

Stylish
Cons
Several users reported that the lining pulled out during wear.

A few commentators said the memory foam made their feet hotter.

Some critics stated they lack support.
---
Conclusion
To sum it up, these are excellent for walking and everyday use, but not suitable for exercises that involve lateral movements because they don't provide enough support for these activities. If support or stability is your top priority, you will have to check for more supportive trainers. The Skechers Graceful Get Connected is a lightweight and breathable walking shoe that provides extreme comfort thanks to its gel cushioned midsole and memory foam. They are super light, making the walking lighter. If you are into power walking, these might work well for short distances. If this is what you are after, then these are the ones for you!
---
---
Do you wear the Skechers Women's Graceful-get Connected Sneaker? If so, what is your experience with them? I would love to know.
---
This page contains affiliate links. As an Amazon Associate, I get commissions if you make a purchase through links in this post.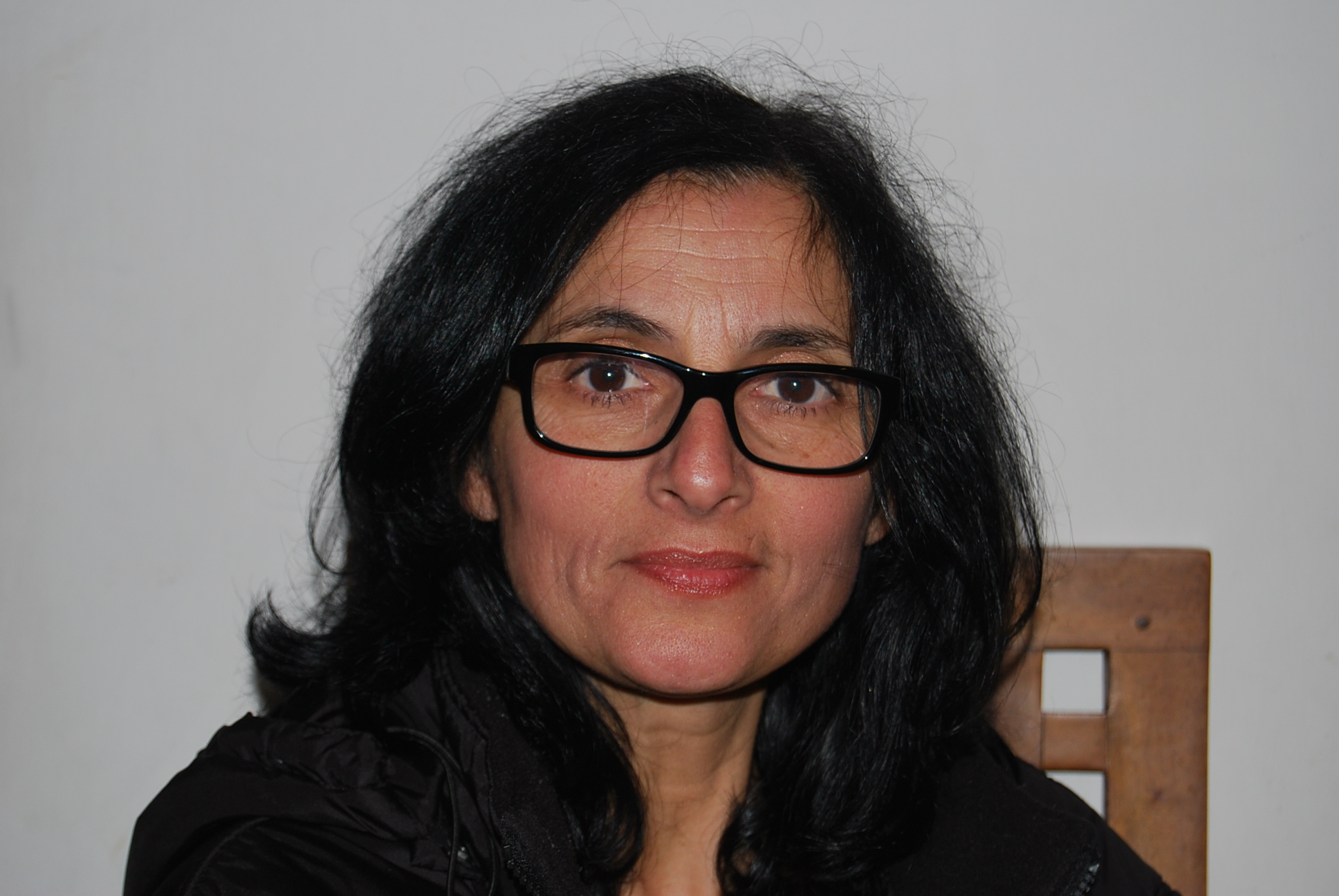 I don't know about you, but I love my feet because they allow me to walk and go wherever I want to go. Without them, I would be lost!  So I always spoil them with a good pair of walking shoes to make sure they are as comfortable as possible. If you take care of your feet, they will take care of you and your health. Well, fitted shoes will protect them and allow you to get more steps without pain!
Read more about me