The Skechers Flex Appeal go Forward is a stylish and comfortable sneaker built for walking and everyday use. What makes them so unique? Their sporty-chic look appeal and slick finish mesh upper. Yes, these will make you look good whether you go shopping or party, and you can expect to get lots of compliments. They are lightweight and breathable, which makes them excellent for warm weather. But that's not all, there is more to say about these shoes, so let's dive in right now and take a look at Skechers Flex Appeal go Forward sneakers, it will help you decide whether they are worth buying.
---
This page contains affiliate links. As an Amazon Associate, I get commissions for qualifying purchases made through links in this post.
---
Skechers Flex Appeal Go Forward
Brand: Skechers
Dimension: 

0.39 x 0.39 x 0.39 inches

Weight:

8 oz (226gr)

Price: $ ( Check the latest price)
Rating: 7.4 out of 10 Decent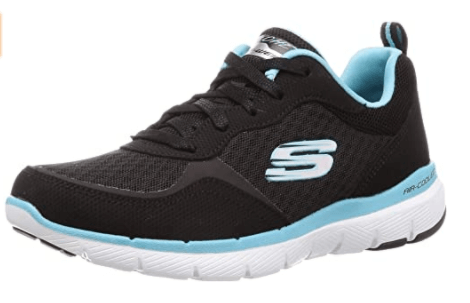 ---
Overview
The Skechers Flex Appeal is a lightweight and breathable walking shoe that keeps the feet light and aerated during your walk. The lining fabric inside is breathable, allowing you to wear them without socks. Since this shoe is not bulky, it gives a slim look to your feet. They come in two different materials, leather/mesh and suede/mesh giving you more options.
They feature an Air-Cooled memory foam and Air Cooled™ midsole that absorbs the impacts and takes the stress off your joints when you walk. The rounded toe box protects your feet against injuries, and the reinforced heel counter prevents your ankle from rotating. These are neutral walking shoes; this means if you have neutral arches or high arches, you'll feel very comfortable in them.
However, depending on the pronation severity of your foot, you may need to use custom orthotics. If you overpronate, you will maybe find them too flexible and not supportive enough at the midfoot area—all in all, great shoes to use on your treadmill or for walking outside.
---
Upper
As I mentioned above, the Flex Appeal is available in suede/ mesh and smooth leather/mesh. The tongue, sides, and top of the shoes are made of mesh material, so you can be sure these will keep your feet cool during your workout. There is a pull tab at the back that helps you put the shoe on more quickly.
Some users find it useful, while others don't use it. The heel is smooth leather with stitching accents; this keeps your ankle stable when you walk. The eyelets are reinforced with leather's layers, which are durable and prevent tears when you pull the laces.
The forefoot also has durable reinforcement that protects your toes from getting hurt if, by accident, you smash them into a table leg or trip over a sidewalk. These are excellent shoes for hot days due to their breathable mesh upper.
---
Midsole
These have an Air Cooled™ shock-absorbing midsole, which provides a generous amount of cushioning in the heel, protecting from impacts when you strike the ground. According to some users, there is less cushioning at the ball of the foot.
Some had to add inserts to have more protection in the forefoot. There is no medial support in the midfoot; this means they flex well under the arch. It could be a plus if you are a neutral walker or a supinator (foot roll outward), but if you overpronate (foot roll inward), you might feel a lack of support. In this case, custom inserts will undoubtedly help.
---
Insole
This Flex Appeal features an Air Cooled™ cushioned insole, which absorbs shocks when you walk. Many reviewers felt safe and comfortable walking in them. Some users said the inserts deflated after walking a few miles.
This EVA foam takes the form of your foot and is supposed to flatten with the body's pressure. But it doesn't lose comfort and returns to its regular shape after letting it rest for a while. The only inconvenience is that the insert is built in the shoe, thus can't be removed.
So if you use custom inserts, you might find this annoying. But some reviewers put their custom inserts on top of the air-cooled insole, and it works fine for them. They just took a wider width to accommodate the inserts.
---
Outsole & Traction
The outsole is rubber and extremely flexible and flexes with the movement of your foot, which creates extreme comfort. But again, depending on your gait pattern, you may like them or dislike them.
They have horizontal grooves in the heel and forefoot, and rounded grooves in the midfoot, which enhance flexion and traction when walking. Most reviewers loved how they grip exceptionally well on floors. Although the traction is excellent, they are not labeled as anti-slip shoes, so you should avoid walking on oily surfaces – they are not built for this.
---
Design
The Skechers Flex is a stylish shoe that goes well with casual and sporty outfits like jeans, jogging bottoms, leggings, shorts, to name a few. They have the signature logo accents at the tongue and side panel. Not only are they comfortable, but also cute.
Some models have a white sole and others black. The black one doesn't get dirty as quickly as the white sole, and they are easier to clean too. Some even wear them at work because they go unnoticed and don't look like trainers. They come in several different colors, but it's a shame Skechers doesn't provide more color choices.
---
Durability
Apart from one user that said she had a hole in the toe after a few wears, the other reviewers were happy with the quality. Even though the Flex Appeal is well built, they are not designed for hard uses.
These are simple, lightweight athletic shoes for everyday use, shopping, walking errands, or treadmills, and that's pretty all. Be aware that the lifespan of athletic shoes is pretty short; every 300 to 600 miles, they usually need to be replaced. However, there are more durable shoes out there, but for the price, these are not bad at all.
---
Breathability
The Flex Appeal is extremely breathable thanks to its ventilated mesh upper. Even the lining inside is soft and breathable. These are awesome to wear in the summer or springtime.
On the other hand, they are too ventilated for winter, you might feel the cold wind pass through the mesh, and if it rains, the water will penetrate. The leather overlays cover only a small part of the shoe, thus don't reduce its level of breathability.
---
Flexibility
The sole and mesh are flexible and embrace your foot's shape, but due to the leather overlays on the front and back, it takes a little time to break them in. Some reviewers reported they had to walk in for several days until the shoes gave out. Others said they fit right out of the box and felt comfortable when they put the shoes on.
---
Terrain Types
The outsole is rubber and grips the floor exceptionally well. Also, these have an Air Cooled™ shock-absorbing midsole and Air Cooled Memory Foam. Those features help absorb the impacts, but according to some reviewers, they are less cushiony than other Skechers models.
As I mentioned earlier, some users had to use additional inserts to add more cushioning, especially at the ball of the foot. So, they are more for walking on smooth floors like wood, treadmills, and grass where there is no need for much cushioning.
---
Sizing
Based on the majority of reviewers, the Flex Appeal is true to size. Some users felt tight in them and had to go a half size up to get the perfect fit. Others found them too big and had to order a smaller size.
This is the inconvenient buying shoes online because you never know what you get. The good thing with Amazon is, most items can be returned within 30 days. But in any way, it is advisable to check the return policy before you purchase.
---
Lacing
The little strap plastic at the rear makes them look like slip-on shoes, but they have laces and need to be tied. This strap is an addition to help you put the shoes on if you don't want to bother with the laces. They have a lace-up design with reinforced eyelets, which make them durable. Some reviewers complained the laces come untied often. Others bought the shoes believing they were slip-on shoes and were disappointed when they found out they were tie laces.
---
Comfort & Stability
According to most reviewers, they are super comfy; some even say they are like walking on a cloud. A few customers said they lack cushioning under the ball of the foot. But after adding inserts, they felt comfortable walking in them. The heel is well-cushioned, and the sole is relatively low.
There are minimal chances that you'll twist your foot when walking. Because the bottom is relatively low compared to other Skechers models, you are likely to feel the ground, which is what happened to some buyers. Some people don't mind while others do. So it really depends on your preference.
---
Heel Area
The Flex Appeal has a low heel cut; this allows your ankle to move freely, preventing muscle injuries when you walk. The collar and back of the shoe are well padded and offer maximum comfort. There were no complaints about the shoes slipping off the heel or chafing at the rear.
---
Weight
Skechers uses lightweight foam and mesh material to make the shoes as lightweight as possible. The result is fantastic, one shoe weighs 8 oz (226gr), making them excellent for power walking. Some users found them too lightweight and not supportive enough. But, the majority of users said they make the walk so much agreeable.
---
Toe Box
The Flex Appeal has round to box with durable reinforcement to protect your feet from injuries. The width of the toe box is true to size. A few users found them a little too tight at the front though, but after walking in them several miles, they stretch out and become more comfortable. One or two critics said their toes could touch the front of the shoe, which creates discomfort. Customers with bunions and swollen feet went a half-width larger to make sure the shoe would fit.
---
---
Key Features
- Mesh upper for breathability
- Flexible sole for better range of movement at the forefoot
- Memory foam insole for added cushioning
- Air-cooled midsole for 
- Rubber outsole for maximum traction
Pros
Super comfy

Extremely lightweight

Breathable

Stylish

Affordable
Cons
Not as cushiony as other pairs of Skechers.

Some reviewers complained the laces keep coming untied.

Lack of color choices
---
My Final Thoughts on the Flex Appeal
To sum it up, the Flex Appeal is lightweight, breathable, and comfortable, making it an excellent sneaker for day to day activities and walking. They are well-cushioned in the heel, but less at the ball of the foot, which is not a bad thing if you like it. But if you don't, you will either have to look for more cushioned shoes or add inserts as some users did. Oh, one more thing, these are lace-up, not slip-on shoes!
---
Do you wear the Skechers Flex Appeal Go Forward Sneakers? If so, what is your experience with these sneakers? I would love to know.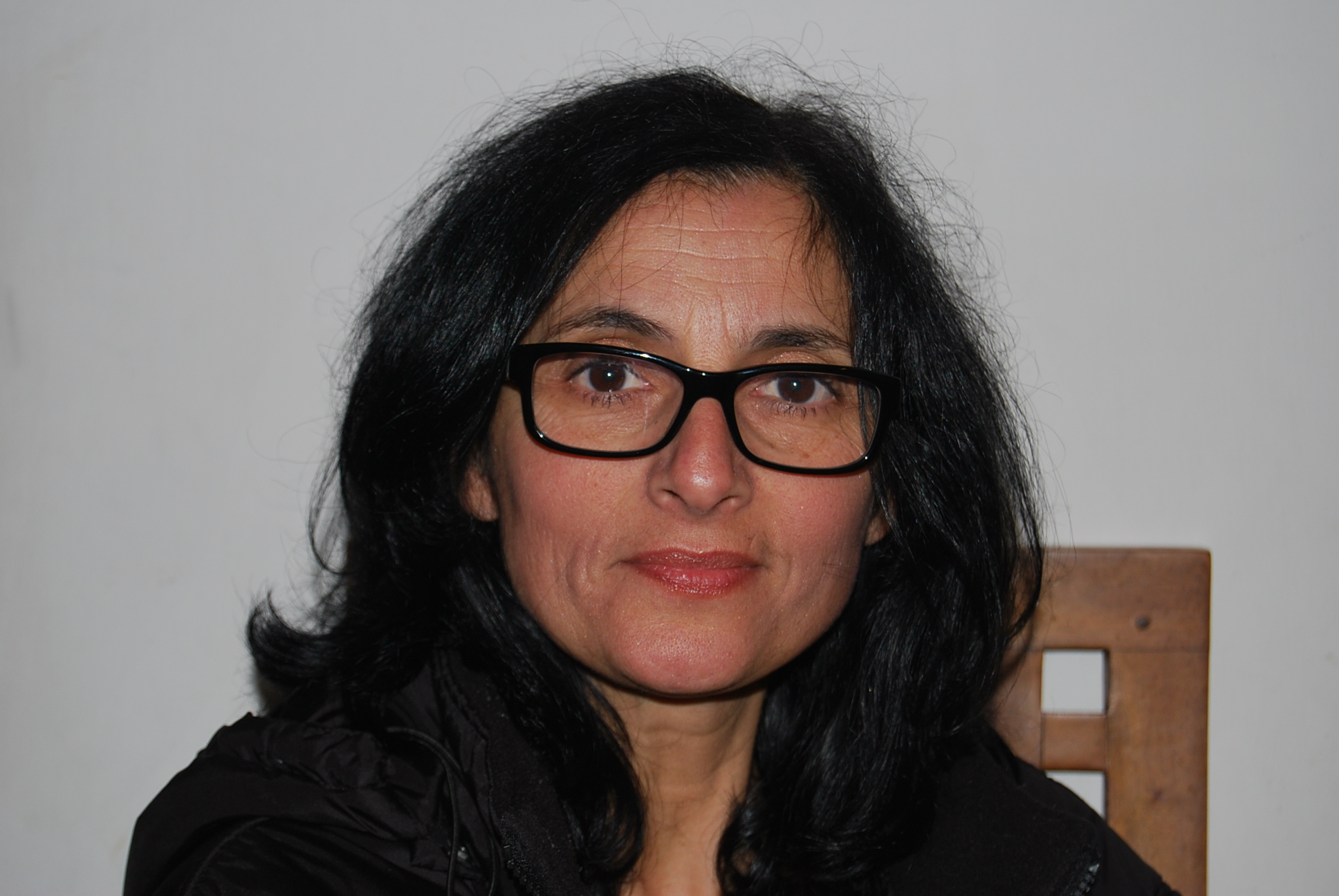 I don't know about you, but I love my feet because they allow me to walk and go wherever I want to go. Without them, I would be lost!  So I always spoil them with a good pair of walking shoes to make sure they are as comfortable as possible. If you take care of your feet, they will take care of you and your health. Well, fitted shoes will protect them and allow you to get more steps without pain!
Read more about me