The NB 623v3 are cushioned and comfortable training shoes specially designed for the athletes in mind. Their non-marking outsole allows you to walk on hardwood floors or boat decks without leaving any marks. So if you often go boating, you'll love them. Both suede and leather models look like they are of high quality. However, although many swear only by them, some weren't very happy about their quality. In this NB Men's 623 V3 Training Shoe review, you'll find all the information you need to know so that you can decide whether these are what you want for your feet.
This page contains affiliate links. As an Amazon Associate, I get commissions if you purchase through the links in this post. 
New Balance Men's 623 V3 
Brand: New Balance
Dimension:

13.25 x 5.13 x 8.13 inches

Weight: 12.9 oz (365g)
Rating: 8.4 out of 10 Excellent!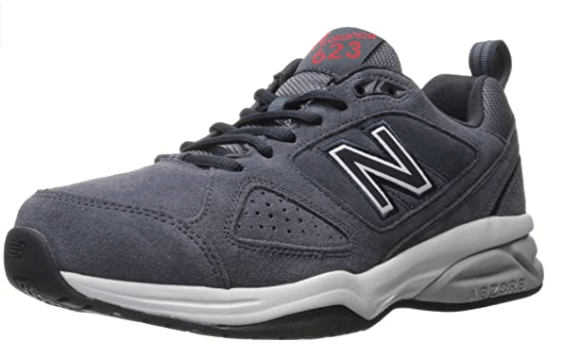 ---
Overview
The NB623v3 is the latest version of the v2. You can use these shoes for various training types, such as aerobic steps, basketball, tennis, weightlifting, and even jogging on treadmills. They have an ABZORB heel, providing extra support at the ankle for both forward and lateral movement. They are Well-cushioned, lightweight, and have an absorb heel capsule that reduces shocks every time you strike the ground. The upper suede secures your feet and provides excellent support. As I mentioned above, they have a non-marking sole, giving you plenty of grip without leaving any scuff marks on the floors. They come in a wide variety of widths across their full line of shoes.
---
Upper
Some models come in suede versions, while others in all leather. The suede shoes wrap the feet, providing superb support and stability. The leather shoes embrace more the movement of the feet, and they are easier to clean. A vast majority of customers were happy with the quality of the material. Yet, some of them said that the leather is thinner than the previous model and looked more synthetic. The truth is that the precedent version 623V2 had more suede, and was thicker. Also, NW sewed some reinforcement straps on top of the shoes; this model doesn't have the bands anymore, making the break-in period easier.
---
Midsole
The 623V3 uses an injection-molded EVA midsole, providing excellent bounce and extra padding. This midsole is designed to protect your feet from impact each time you hit the ground. They have a heel-to-toe drop of 10mm. Meaning your heel sits 10mm higher than your forefoot; this reduces pressure on your lower leg, (ankle, foot). These shoes will fit the bills if you have tight calves or Achilles tendonitis.
---
Outsole & Traction
The outsole is all rubber and has a QUIX technology on the forefoot's medial side, providing excellent traction and a better range of motion during your workout. On top of this, these shoes feature a non-marking sole. So they don't scuff off and leave marks on the floors. The sole is flexible and allow you to do a wide range of movement.
---
Style
The men's design comes in a wide variety of colors while the women's design offers limited color choices, which is a shame. Most of these shoes have a nice look and can undoubtedly suit a casual day at the office! I wouldn't say the same for the all-leather black shoes as they look more like kitchen or hospital work shoes. The suede looks beautiful and goes well with jeans, casual pants, and even shorts.
---
Durability
The rating on Amazon is very high, which means something. Among 5758 reviewers, they received 4.5 out of 5 stars! This means that the majority of customers love them. However, a few irritated reviewers said that the sole was coming unglued from the leather on the sides after only a few uses. These shoes are designed for roads and indoor activities, and if wearing them outside often, they will wear out more quickly, which is normal, as these are athletic trainers.  
---
Breathability
Both the suede and leather versions have vent holes on the back, sides, and top of the shoes. Also, the tongue is mesh, which makes the shoes even more breathable. They breathe well and keep the feet cool during the workout. However, compared to mesh shoes, the level of breathability of the 623V3 is lower, of course. So if you have sweaty feet or are sensitive to heat, you will have to look for shoes with upper mesh.
---
Terrain Type
As they are non-marking sole, you can wear them on wooden or tile floors without leaving any mark. They are specially made for lateral movements (side to side movements), so they grip well. You can also walk on pavement, grass fields, asphalt, but then the outsole will wear out quicker. They are not for walking on trails as they don't provide enough support for this activity type.
---
Size
They fit perfectly to the feet as long as you choose the right size. With New Balance, you usually can't go wrong as they offer a wide variety of widths and lengths. Yet, some reviewers felt that the 623V3 is a little tighter than the previous version V2. I admit that when buying online, you never know what you get, and it could be frustrating. However, if you use custom inserts, you should consider and go for a bigger size unless you take off the existing insole and replace it with yours.
---
Comfort & Stability
These shoes have a supportive structure that sits between the insole and outsole, making the shoes stiffer at the arch. This feature prevents the foot from rolling inward and provides excellent underfoot support. If you overpronate, these will help a lot. The ABSORB midsole provides excellent cushioning and absorbs shocks on hard surfaces. They provide moderate arch support, so these adapt well to neutral arches. However, some users added extra insoles for more comfort, especially when using them for walking or jogging. If you have severe overpronation, you might need to use custom inserts or opt for motion control shoes. The majority of reviewers felt extremely comfortable in the NB 623/3 trainers.
---
Lacing
These are shoelaces to tie, and the eyelets are plastic. The laces are shorter than on regular walking shoes. This could be a drawback if you have wide feet and want to loosen your shoes for more comfort. On the other hand, you can be sure the laces won't hang on the floor. There are two extra holes on top of the eyelets that gives you more options.
---
Heel Area
There is a small pull-up loop at the heel to help you slip on and pull out the shoes easily. I often use this feature to hang my shoes outside, very helpful. The shoes' heel cut is low, allowing your ankle to move freely when doing lateral movements. The collar and heel counter are padded, reducing chaffing at the heel and enhancing comfort in the ankle area.
---
Weight
Training shoes are built for lateral movements, so they need to be lighweight to allow your feet to move freely. They look bulky, but they weigh only 12.9 oz (365g), which is fantastic as you can wear them for various types of sports that require lighweight shoes for jogging on treadmills, weightlifting, basketball, step aerobics, and walking.
---
Flexibility
They offer the right dose of flexibility at the right place, especially after the break-in period. The sole is stiff, but that's what makes the shoes supportive. If you can bend the shoes easily, this means the shoes are not supportive. They have lots of cushioning in the midsole as well as in the sole without losing any support. They are specially designed to accommodate sports where the foot lands flat on the ground. So they are meant to be stiff and, at the same time, flexible enough to allow you to move naturally.
---
Toe Box
Some commentators said that the box on this model is tighter than the V2. But after picking a wider width, they felt more comfortable. However, those with narrow feet had a good experience and were happy with the toe box. Others stated that the toe box is wider than it used to be. So it really depends on the type of feet you have. The only way to know if they fit is by trying them on. Luckily, Amazon is well known for being the most trusted online shop around the world. Also, they have an excellent return policy, which is encouraging!

---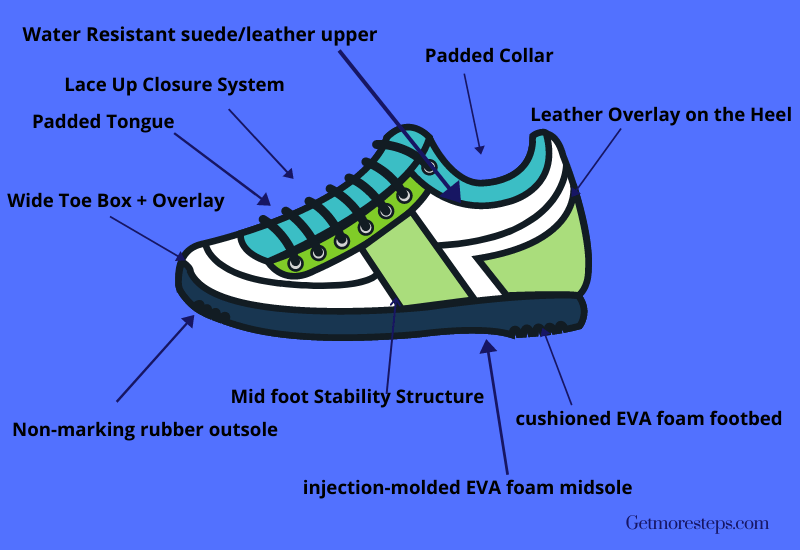 ---
Key Feature
 
- 100% Leather
-  Rubber non-marking sole
-  injection-molded EVA midsole
- Abzorb heel
 - EVA (Ethyl Vinyl Acetate) foam footbed 
-  QUIX technology on the forefoot of the sole
- Heel to toe drop 10mm
Pros
Inexpensive

Comfortable

Provide great traction

Supportive

Well padded
Cons
Many users complained that the laces are short

A few reviewers stated that the material looks cheap.

Some commentators said that the shoes come apart after a few wears.
---
My Final Thoughts
The 623V3 has a flat sole, and a low heel cut design with lots of cushioning, making the shoes comfortable during your workout. These will allow you to do a wide range of movement that involves breaking, cutting, stopping, changing direction quickly, and jumping. Although these are mainly for training, you can also use them to walk or jog on treadmills. To conclude, affordable, comfortable, stylish, and lightweight, they are for sure. '
Do you own the NB 623/3 trainer shoes? If so, I would love to know your experience with them.
NB Men's 623 V3 Training Shoe
$
Pros
Affordable
Comfortable
Supportive
Well padded
Offer great traction
Cons
Many users complained that the laces are short
A few reviewers found the material cheap
Some commentators said the shoes come apart after a few wears.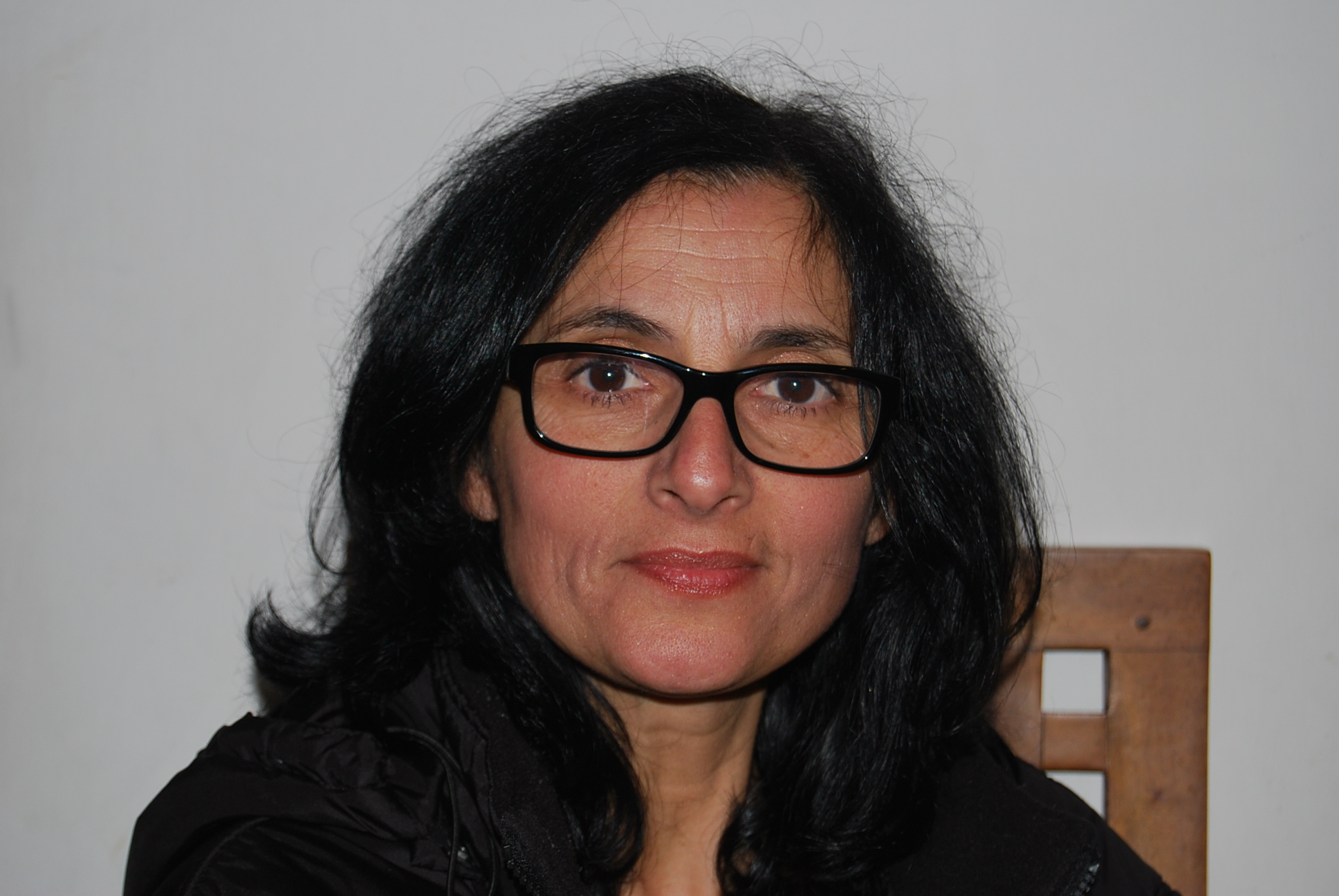 I don't know about you, but I love my feet because they allow me to walk and go wherever I want to go. Without them, I would be lost!  So I always spoil them with a good pair of walking shoes to make sure they are as comfortable as possible. If you take care of your feet, they will take care of you and your health. Well, fitted shoes will protect them and allow you to get more steps without pain!
Read more about me