It's not fun to have sweaty and smelly feet at the end of the day, whether in the summer or winter. Excessive perspiration can cause blisters and discomfort. So breathability is a crucial feature in the technicalities of the shoes. With breathable shoes, your feet will remain cool all-day, and as a result, you'll be able to walk comfortably! In this article, you'll find the best breathable walking shoes for women to make your feet happy!
This page contains affiliate links. As an Amazon Associate, I get commissions if you purchase through the links in this post. 
OUR TOP PICK
1.NIKE Breathable Women's Tanjun Shoes
Average Rank: 4.6 out of 5 from 7706 Reviewers
The Nike Tanjun is a popular running shoe that many users appreciate. These sneakers are designed for running but are also ideal for walking, biking, dancing, and so much more.
They received a high rating of 4.5 out of 5 from thousands of reviewers on Zappos and Amazon. They are stylish and look great on casual outfits. And, they come in many many colors, allowing you to switch up the color with different outfits.
The midsole and outsole Phylon are made from EVA using a compression molding technique, providing a high level of shock absorption. If you spend a lot of time on your feet, the Nike Tanjun will meet your expectations.
The upper is a breathable mesh that stretches and follows the contours of the feet while remaining supportive. They are so comfortable that users even wear them without socks. The mesh knit allows the airflow through the fabric and keeps your feet cool while on the go.
The Fanjun has moderate arch support, which accommodates well neutral and high arches. If you have severe pronation or foot issues, you will need to use custom inserts. The insole is removable, easy to replace, and requires no break-in period.
Pros
Extremely comfortable
Affordable
Breathable
Stylish
Flexible
Cons
Some users weren't satisfied with the Quality of the shoes.
Several reviewers commented that they lack arch support.


---
2.Skechers Breathable Women's Graceful-Get Connected.
Average Rank: 4.4 out of 5 from 7173 Reviewers
---
The Graceful-get Connected Trainers is another great shoe of Skechers. They have an upper made of sporty stretchable and breathable knit mesh, which follows the movement of your foot when you walk. The sides and front of the shoes have open weave mesh fabric panels that enhance ventilation and keep your feet aerated and dry.
They look like slip-on shoes, but they have a closure lace-up design with stitching and overlay accents. The loop on the tongue and back of the shoes will help you slip the shoes on more easily. The heel and collar are well padded, giving extra comfort and support around the ankle.
The memory foam cushioned insole is so soft that you'll feel like walking in slippers all day long. The EVA midsole absorbs shock and gives you a fair amount of spring in your steps. The outsole is made of polyurethane, which provides excellent traction and superb shock absorption.
Pros
Well-cushioned, comfortable
Excellent quality
Stretchable knit mesh, not need a break-in period.

Breathable

Lighweight
Cons
A few users were disappointed that they are not waterproof.
Some reviewers complained that they offer enough lateral movement.
Several people said the memory foam loses comfort after several wears.


---
3.Troadlop Breathable Women's Air Knitted
Average Rank: 4.1 out of 5 from 6132 Reviewers
The Troadlop Air Knitted is a beautiful running shoe that you can use for walking and day-to-day activities. They have a knit breathable mesh upper that allows your feet to breathe, even on hot days, making the ride much more comfortable. They have removable insoles with moderate arch support, easy to replace if need to.
They come in many different colors, widths, and sizes, offering a wide range of options for your feet and wardrobe. This is a classic low-top design, which means your ankle can move freely when you walk or run.
One of the coolest features of these shoes is the rubber outsole. They have flex grooves that bend with the ball of the feet, enhancing flexibility and on top of that, they don't collect dirt. The shoes have no tongue and the loop on the top helps you put them more easily.
Pros
Versatile
Breathable
Lighweight
Inexpensive
Comfortable
Cons
Some buyers reported they lack support for long walks or runs
A few customers said the insole is not thick enough.
Several users found the shoes poorly made
---
4.Ryka Breathable Women's Sky Walk Walking Shoe
Average Rank: 4.3 out of 5 from 5409 Reviewers
The Ryka Sky Walk is a breathable and lightweight shoe designed for fitness walking and everyday use. It is one of the lightest shoes in its class, with a total weight of 7.9oz (223 gr). The mesh upper makes the Ryka Sky Walk a real breeze in the summer as they keep your feet aerated, even on the hottest days. They feature supportive leather overlays that wrap the foot, providing maximum stability.
The latex Memory Foam base prevents your socks from slipping. It's comfortable and can be removed to accommodate custom orthotics. These have a lightweight, molded EVA midsole with a TPU midfoot shank that stabilizes your foot and provides maximum lateral support.
The Ryka Sky has a rubber outsole with sturdy grooves that offer superb traction on all sorts of terrains. These are great for walking on sidewalks, concrete, suburban park, paved light trails, but doesn't provide enough support on rough terrains, as they are not built for this.
The mesh upper is flexible and allows your foot to move naturally. However, they require a short break-in period due to the leather overlays.
The tongue is not sewn to the sides and the laces pass through a loop on top of the tongue, which prevents it from sliding around. The ankle collar and tongue are well padded for extra comfort when walking. They have a roomy toe box that accommodates wide feet or bunions and comes in many widths and sizes for every foot type.
Pros
Lightweight
Breathable
Comfortable
Removable memory foam
Molded EVA with TPU. midfoot shank
Cons
A few users complained that the shoes are not durable.
Some reviewers said that the memory foam deflates after a few walks.
Several buyers reported that there is not enough cushioning in the sole
---
EDITOR CHOICE
5.ASICS Breathable Women's Gel-Kayano 26 
Average Rank: 4.6 out of 5 from 5029 Reviewers
The Asics Gel Kayano 26 is a well-cushioned and supportive shoe for running, walking, or everyday use. They have so many great features that make it difficult to know where to begin. Ok, let's start with its breathable JACQUARD MESH UPPER. This mesh fabric is more robust than any other mesh materials. It wraps your foot exceptionally well, providing a snug fit while keeping your them cool and supported.

The Gel Kayano 26 features a Flytefoam midsole technology. People truly appreciate the comfort of these shoes. As you walk or run, this Flytefoam absorbs the impact and bounce back to its original shape. Asics uses cellulose nanofibers into this midsole, making it extremely light and durable.

Apart from its FlyteFoam Lyte midsole, it also has an IGS ( Impact Guidance System) in the heel area, designed to reduce stress on the joints and enhance your foot's natural gait. This shoe will correct your pronation if you overpronate (foot rolls inward).
Asics uses A GEL technology at the forefoot and the back to absorb high-density shocks from hard surfaces. These shoes are specially designed to give the stability and cushioning your feet need to exercise. Its removable EVA insole is padded and offers excellent rebound and cushioning – what more could you ask for?

Both The Gel Kayano 26 and Gel Nimbus 21 have an outsole made with a mixture of rubber and AHAR, making them lightweight, bouncy, and durable. These grip like tires on surfaces and keep your feet stable on the ground.

Pros
Rigid Jacquard mesh upper, keep foot aerated.
Very well-cushioned provides maximum comfort.
Correct overpronation
Keep your feet stable.
Durable

Cons
Some commentators said they require a break-in period
A few critics found them too Expensive
Several testers felt tight at the forefront.
---
6.ASICS Breathable Women's Gel-Nimbus 21
Average Rank: 4.5 out of 5 from 4495 Reviewers
The Asics Gel – Nimbus 21 is an update of the early model 20. These stylish athletic shoes are great for running, walking, and everyday use. They are made with knit Jacquard mesh. This breathable fabric increases airflow and adapts to the shape of your foot, giving extreme comfort.
What makes the Nimbus 21 unique is its new cushioning system (FlyteFoam Propel Technology) in the midsole that cushions your feet when you walk or run.
Another great feature of the Gel- Numbis is the Heel Clutching System, integrated at the back of the shoes to fit the shape and width of diverse ranges of walkers and runners' heels. These will hold your heel snugly and keep your ankle stable as you walk or run.
They look great and have some subtle reflective overlays on the upper that enhances visibility at night, allowing you to be seen from far away.
They have a removable SpEVA insole, specially designed for neutral arches. But people with high arches love them too. The Gel-Nimbus 21 has a Plus 3 Midsole Technology. This midsole has 3 mm of additional height in the shoes, promoting the heel strike and releasing the Achilles tendon.
Its rubber outsole is made of high-quality rubber and combined with reinforcing material HAGAR, making the shoes super abrasion-resistant and extremely durable. Not only do they provide excellent traction, but they also absorb the impacts on hard surfaces.
Pros
Breathable
Comfortable
Hagar outsole absorbs shocks.
Release Archille tendon
FLYTEFOAM Propel technology offers excellent bounce
Cons
Some users found the midsole too Stiff for their liking
Run narrow
Several buyers reported that the Nimbus 21 has less cushioning than the previous models.
---
BEST VALUE
7.New Balance Breathable Women's 520 V5 Shoe
Average Rank: 4.6 out of 5 from 4068 Reviewers
The New Balance 520 V5 is an athletic shoe built for running, walking, or strolling around towns. These shoes have a breathable upper made of mesh that enhances airflow and wick moisture away, keeping your feet cool, dry, and odor-free. One review said that he walked 30000 steps in the Florida heat in one day without any blisters and his feet still felt great at the end of the day.
They have supportive synthetic overlays on the sides and at the back of the shoes that maintain your feet stable and prevent them from rolling inward or outward. The NB Response 1.0 performance Insert is cushioned and absorbs shocks incredibly well, protecting your joints and feet while walking.
This insert has moderate arch support and is removable. So if you need it, you can take it off and replace it with custom orthotics. The NB 520/5 has an injection-molded EVA midsole, which provides excellent cushioning responsiveness. These shoes are so comfy that you might end up walking more miles than you've planned once you have them on.
The rubber outsole features flex grooves that move with the ball of the feet and provide an excellent grip on the ground without collecting dirt. As you can see in the picture, they are fashionable and come in several different colors and sizes for you to find the perfect sneakers!
Pros
Supportive
Lots cushioning, comfortable
Lighweight
Breathable
Feature removable memory foam inserts
Cons
Some reviewers said they lack color choices.
A few people found the sole too stiff and uncomfortable.
Several critics complained that they run narrow and small.
---
8.Feetmat Breathable Women's Sneakers Mesh Walking Air
Average Rank: 4.2 out of 5 from 4013 Reviewers
---
The Feetmat Sneakers is a versatile athletic shoe smartly designed with a beautiful look. These lightweight and breathable sneakers are excellent for almost any type of activity. Whether walking, running, travel, bicycling and everyday use, they fit the bill!
These are slip-on shoes. No need to tie them, which saves you time if you are in a rush to go somewhere or have hand disabilities. It may be hard to slip them on for the first time, but once broken in, they quickly come on and off.
The upper is made of breathable and lightweight mesh that keeps your feet aerate all day and flexes with the ball of the foot when you walk. The straps on the top mesh are flexible, too, allowing the foot to move freely.
The Feetmat has a sole with round grooves that offer an excellent bend when walking, allowing your foot to move through its full range of movement.
They feature an anti-slip rubber sole to protect you from slipping on wet floors. The memory foam is removable and provides excellent cushion and shock absorption, making the shoes extremely comfortable. The Feetmat comes in many different colors, sizes, and widths to fit all types of feet and outfits!
Pros
Versatile

Breathable

Flexible

Comfortable

Stylish
Cons
Some buyers complained that they lack traction on slippery floors.

Several critics said they are not supportive enough for long runs.

A few reviewers stated there is no loop at the heel to pull the sneakers
---
9.Gravity Defyer Breathable Proven Pain Relief G-Defy Mighty Walk
Average Rank: 4.6 out of 5 from 4112 Reviewers
The Gravity Defyer is a supportive walking shoe built to relieve heel, foot pain, and plantar fasciitis. They are made with breathable synthetic fabric that keeps your feet dry and cool all day.
Its ergonomic rocker design provides excellent support, stability, and cushioning in the forefoot. This rocker will change your life if you have heel pain, plantar fasciitis, or any other foot problem such as bunions, blood circulation issues, and more.
If your work requires you to stand long hours, these are for you! The Mighty Walk has a roomy toe box that allows your toes to wiggle and offers plenty of room to accommodate orthotics.
The inner lining is constructed without stitching that could cause chafing against the skin, enhancing comfort. Gravity Defyer uses a Versoshock technology in the sole to absorb the impacts of walking when your heel hits the ground.
These come with three pairs of inserts called "corrective fit," one is already placed inside the shoe, and two others are packed in the box. The first insert is designed for neutral arches, the second for high arches, and the third for flat feet.
So it's practically impossible not to find the right fit in these shoes. Although the Mighty Walk is not an anti-slip shoe, It offers a fair amount of traction on various terrains. The midsole and heel cup are stiff, which help support the arch and stabilize the foot.
Pros
Comfortable
Excellent for foot issues
Comes with three pairs of inserts
Breathable
Absorb shocks
Cons
Some users found them expensive
Several critics said they are too bulky
A few people reported that they are not well-cushioned.
---
10.Adidas Breathable Women's Lite Racer W Shoe
Average Rank: 4.4 out of 5 from 3326 Reviewers
As the name suggests, the Adidas Lite Race is a cushioned running shoe that provides superior comfort. They have a lightweight mesh upper and a sock -line construction that hugs the foot and makes the ride very comfortable.
There are three seamless synthetic overlays down the sides, adding lateral support and preventing your foot from rotating.
The comfortable OrthoLite Float sock liner helps keep moisture away and provides a dry, healthier, and cooler environment. Additionally, the mesh is super breathable, so your feet always remain cool and don't accumulate moisture.
The Cloudfoam midsole is soft and molds to the foot's shape, providing a snug fit. This cloud foam midsole makes the Adidas Lite Race the top choice for many runners and walkers as they absorb impacts incredibly well.
These are not only excellent for running and walking but also fantastic for standing due to their extra cushioning in the midsole.
Not to mention, the Adidas features a long-lasting rubber sole with a high level of abrasion resistance, making them ideal for roads and indoor walking or running. The outsole is pretty flat; therefore, it doesn't collect dirt.
Pros
Breathable

Stylish

Extremely lightweight

Comfortable

Lots of cushions and shock absorption
Cons
Some customers complained they don't have enough arch support.

A few reported they lack consistency in size between shoe models
---
11.Skechers Breathable Women's Go Walk Joy
Average Rank: 4.6 out of 5 from 2781 Reviewers
Ah, Skechers, this brand will always astonish. No wonder why Skechers is well known for being one of the leaders in walking shoe technology! The Go Walk Joy is a classic athletic shoe that suits various activities such as walking, traveling, strolling around towns, and working.
They are comfortable, and if you stand long hours on your feet or walk a lot, the Go Walk Joy is for you.
They have a responsive 5GEN midsole cushioning that takes the stability and shock absorption to the next level. This injection model material is designed to cushion your foot thoroughly! Its Goga Max insole offers high rebound cushioning, giving your foot maximum comfort.
The only drawback with this insert is that it's glued inside the shoe; thus, you can't remove it. The Walk Joy weighs almost nothing (5.25oz – 149gr), making them excellent for brisk walking. The rubber outsole has decent traction and grip well on various surfaces.
Some reviewers complained that the shoe was not slip-resistant, but it's worse mentioning that the Walk Joy is not labeled as an anti-slip shoe and can't be worn on slippery floors. These are laces up sneakers with a loop at the back to help you slip them on more quickly.
Pros
Super comfortable for all-day wear
Lightweight
Flexible
Durable
Breathable
Cons
Many reviewers weren't happy that the insole is not removable.
A few critics reported they lack color choices
Several users found the mesh not supportive enough.
---
12.Ryka Breathable Women's Devotion Plus 2 Walking Shoe
Average Rank: 4.6 out of 5 from 2493 Reviewers
The Ryka Devotion Plus 2 is an excellent athletic shoe for walking, everyday use, training, travel, and treadmills. They have a friendly and spacious toe box, giving plenty of room and depth to accommodate wide feet or orthotics.
The Devotion Plus 2 doesn't correct pronation but stabilizes the foot and keeps it stable thanks to its supportive synthetic overlays at the back and sides of the shoes.
The arch support in the Devotion Plus 2 is moderate, making them ideal for neutral or high arches. Although reviewers with flat feet swear only by them, overpronators use orthotics for more comfort. What makes this shoe so popular is its Re Zorb cushiony foam midsole that absorbs shocks, while remaining lighweight and flexible.
Another great feature of the Devotion is the rubber outsole with multi-layer construction that gives excellent traction on various surfaces. Ryka uses a four-way gradient print on the breathable mesh upper to create a beautiful look.
They come in all sizes and widths, offering you plenty of options so you can get the right fit. Not to mention, they are stylish and match many types of outfits! Since these are mesh, the air passes through easily and helps keep your feet cool all day!
Pros
Highly breathable upper
Stylish and appealing.
Efficient Ze-Zorb cushioned foam midsole.
Lightweight
Roomy toe box
Cons
Some users complained that the upper is not long-lasting.
A few reviewers said they lack traction on wet floors
---
13.Vionic Breathable Women's, Brisk Miles Sneaker
Average Rank: 4.6 out of 5 from 1720 reviewers
The Vionic Brisk Miles is a cute sneaker lightweight, breathable, and comfortable, making them ideal for walking, exercising, and day to day activities. The overlays synthetic on the mesh upper support lateral movements, and the mesh keeps your feet cool all day.
Its lightweight EVA cushioned midsole absorbs shocks and gives all the comfort your feet need for walking.
The heel is well-cushioned and helps relieve pain foot and plantar fasciitis.
If you have foot issues that prevent you from walking, these will save your feet and allow you to walk again.
They have a removable mesh-covered EVA footbed that helps reduce stress on your joints (Feet, ankle, and knees).
They are so lightweight that you barely feel you have shoes on, which makes your walk comfortable. The toe box is roomy, and the heel is narrow, providing a great fit. These shoes also come in a wide variety of colors, sizes, and widths for you to choose the right pair.
Pros
Lightweight

Breathable

Reduce the pain of plantar fasciitis

Removable mesh-covered EVA footbed

Well-cushioned EVA midsole reduces stress on joints.
Cons
Several critics complained that the heel collapses when slipping the shoes on.

Some users found them not as supportive as other Vionic models.

A few buyers reported that they are not very durable.
---
14.Merrell Breathable Women's Siren Edge Q2 Hiking Shoes
Average Rank: 4.4 out of 5 from 1449 Reviewers
The Merrell Siren Edge Q2 is an appealing aesthetic hiking shoe that is not only excellent for hiking on trails but also for walking on roads. They have a low heel cut design, which is Ok for walking on very gentle trails, but not on rough terrains as they don't have enough support for this, especially if you carry heavy loads.
They are incredibly lightweight, making them ideal for walking long distances without tiring your feet. In addition, They feature a Q form 2 midsole with heel-centering technology that aligns the foot and keeps it stable while you walk.
The shoe itself is very flexible and can be bent easily, but based on some reviewers, they lack arch support. The good thing is that the Kinetic Fit TRI insole provides light support to the feet.
The upper is mesh and very breathable, keeping your feet cool. They have vinyl overlays, which adds a touch to the shoes, but makes them look plasticky, based on some users. Compared to rigid hiking shoes, these don't have much padding underfoot but are comfortable enough to walk on flat terrains.
The M Select GRIP outsole delivers excellent traction on dry and wet surfaces. Since the grooves aren't spaced out, the traction is not so good on rocks and uneven trails. If you are looking for light hiking shoes for walking around town or flat terrains, the Siren Edge will fit the bill, but don't count on them to support your feet on rough terrains.
They are made of good quality but give relatively quickly, and after dozens of miles, they tend to lose their shape. Usually, hiking shoes with a medium thickness midsole last about 200 – 300 miles. The Sirene has thin soles, so they might pack faster than the average.
Pros
Lightweight
Breathable
Flexible
Comfortable on flat terrains
Cons
Some users found them not supportive enough for rough trails
A few critics said it's a shame they aren't waterproof.
---
15.Ryka Breathable Women's Vida R.Z.X
Average Rank: 4.4 out of 5 from 1480 Reviewers
The Ryka Vida RZX is a cross-training shoe designed for high impact sports activities that involve side to side movements such as Jazzercise, Zumba, fitness dance, and much more. But they fit the bill for walking and running too!
These trainers feature pivot points and strategic flex grooves on the sole at the ball of the foot, allowing you to swivel fast and efficiently in the turns.
They have a breathable mesh upper with synthetic overlays on the heel, sides, and front of the shoes that grab your foot and keep it stable on the ground while exercising.
The heel counter is sturdy and supportive, reducing the chance of sprains when doing lateral movements. The Vida RZX has a RE-ZORB midsole that maximizes cushioning and comfort under the heel.
Although the sole is sturdy and thick, they provide enough flexibility to allow your feet to move freely. They are lightweight, comfortable, and easy on the foot during the workout, thanks to their well-made structure.
The insole is removable, and according to reviewers, the toe box on the Vida is roomier than other Ryka cross-trainers.
Pros
Comfortable

Breathable mesh upper

Lightweight

Pivot point and strategic flex grooves for easy twists

RE-ZORB absorb shocks in the heel
Cons
Some users found the laces too short.

A few customers say the quality isn't so good.

Several buyers reported they lack cushioning for a cross-trainer.
---
16.Skechers Breathable Women's Summits Sneaker
Average Rank: 4.6 out of 5 from 858 Reviewers
The Skechers Summits is a versatile and lightweight shoe for day to day activities and walking. They feature a non-marking sole, which allows you to walk on delicate floors like wood or deck boats without leaving any mark. The upper is made of thin synthetic fabric that breathes exceptionally well and keeps your feet cool.
These are nice looking sneakers that are easy to match any casual outfit and can be worn on many occasions. There is a loop on the tongue to help slip the shoes on and off easily. The sole is flexible and allows excellent flexibility of the foot when walking.
They have a bungee closure system that allows you to secure the shoes without tying the laces, saving time and nerves. The Summit has memory foam inserts that are glued into the shoes.
The good thing about it is that it makes them extremely comfortable to wear long hours. The not so good is that there is no possibility to remove the insole, so if you use orthotics, you'll need to go a half size up to accommodate them.
Pros
Breathable upper

Lighweight

Keep your feet comfortable.

Don't leave traces on floors.

Great price
Cons
Some reviewers find it disappointing they can't remove the insole.

Several critics said there is no loop on the back, making it difficult to slip the shoes on.

A few buyers found them not very supportive.
---
Buying Guide
What Are the 4 Most Breathable Materials for Shoes?
Breathability is an essential quality in footwear, as this is what will keep your feet fresh and dry while exercising. Some materials are more breathable than others, and therefore it's necessary to know which one to choose for your activities.
Mesh
Mesh material is typically made from nylon or polyester. These tiny synthetic fibers are woven meticulously to create a breathable and flexible net fabric. Nylon and polyester mesh fabrics look very much alike, but in fact, they are different.
You can differentiate them by touching the material. Polyester has a fibrous feeling, while nylon is softer and looks like silk. Nylon is more flexible and more durable than polyester. So if your workout requires flexibility and lots of wear and tear, make sure to opt for nylon mesh.
Knit
Knit comes in various materials such as polyester, nylon, wool, rayon, and much more. Knit is made in the same way as a sweater is knitted. Knitted athletic shoes are trendy today because they offer many benefits for the wearer.
Adidas and Nike have been the first companies on the market to produce a line of knitted shoes called the Flyknit. This relatively new technique reduces the waste of creating sports shoes by about 80%.
This type of manufacturing allows shoe companies to integrate a variety of features into a single piece of fabric without using a tonne of seams. A shoe with an upper knit is exceptionally lightweight, breathable, stretchy, supportive, and comfortable.
Leather
Leather is not as breathable as mesh or knit, but some shoes are designed with big perforation holes on the sides and in the toe box, which allows the feet to breathe better. Leather shoes also provide excellent support to the feet and keep them stable on the ground. It takes longer to break them in, but once they are, they become super comfortable. Many athletic shoes today are built with leather/mesh or suede/mesh to add extra support.
Canvas
Another breathable material is canvas. Canvas is used in various things such as tents, sails, painting canvases, and shoes. The good thing about this material is that it's lightweight, breathable, but not as supportive and long-lasting as leather, knit, and mesh materials. Canvas shoes are more for wearing in the summer for short walks.
---
Frequently Asked Questions
Is Mesh Material Waterproof?
Not really, a polyester mesh fabric has water-resistant properties, but it's not waterproof. Note that many mesh shoes are made with some waterproof materials, which adds protection to the shoes, but aren't waterproof.
How to Wash Mesh Shoes?
Apart from being extremely breathable, mesh fabric is easy to clean, and it dries fast. Wash your mesh shoes using a small brush with lukewarm water and mild detergent soap, then let them dry. Don't put your shoes in the drying machine nor the washing machine. This could damage your shoes.
Which Material Last Longer, Mesh, Knit, or Leather?
Of course, leather is the most durable material because it is made from tanning animal rawhide and skins. Real leather breathes more than synthetic leather and prevents nasty odors.
How to Clean Leather?
Remove first the laces, then with a brush, clean dirt and the debris. Dip a cloth in warm water combined with gentle soap, wring it out and wipe the shoes. With a clean and damp cloth, wipe off the soap and dry with a serviette. Apply conditioner leather and let dry for a minimum of 15 minutes.
How to Clean Knit?
The best is to wash knit sneakers by hand, but you can put them in the washing machine at a cold temperature with gentle soap if you don't have the time. But don't overuse machines; otherwise, it could damage your shoes.
By hand, dip a dry cloth in the water mixed with detergent and wring it out. Gently apply the soaked cloth on the knit upper. Then wipe the soaped area with another cloth wetted in clear water.
How to Avoid Sneakers from Smelling?
There are many ways you can use to keep odors at bay. One of the most used techniques is putting baking soda inside the shoes. Another good way is to put your sneakers in the freezer for a few hours. Some people use kitty liter and others, coffee filters or alcohol.
To Wrap It Up!
That's it! You have a list of the best breathable shoes, which should help you make the best choice for your feet. Breathability is an essential feature in shoes as it keeps your feet cool, dry, and free of odors. As you can see, there are many models and styles and colors to please you. So if you are looking for a well-ventilated pair of sneakers, whether for walking, standing long hours, or running errands, these tick all the boxes.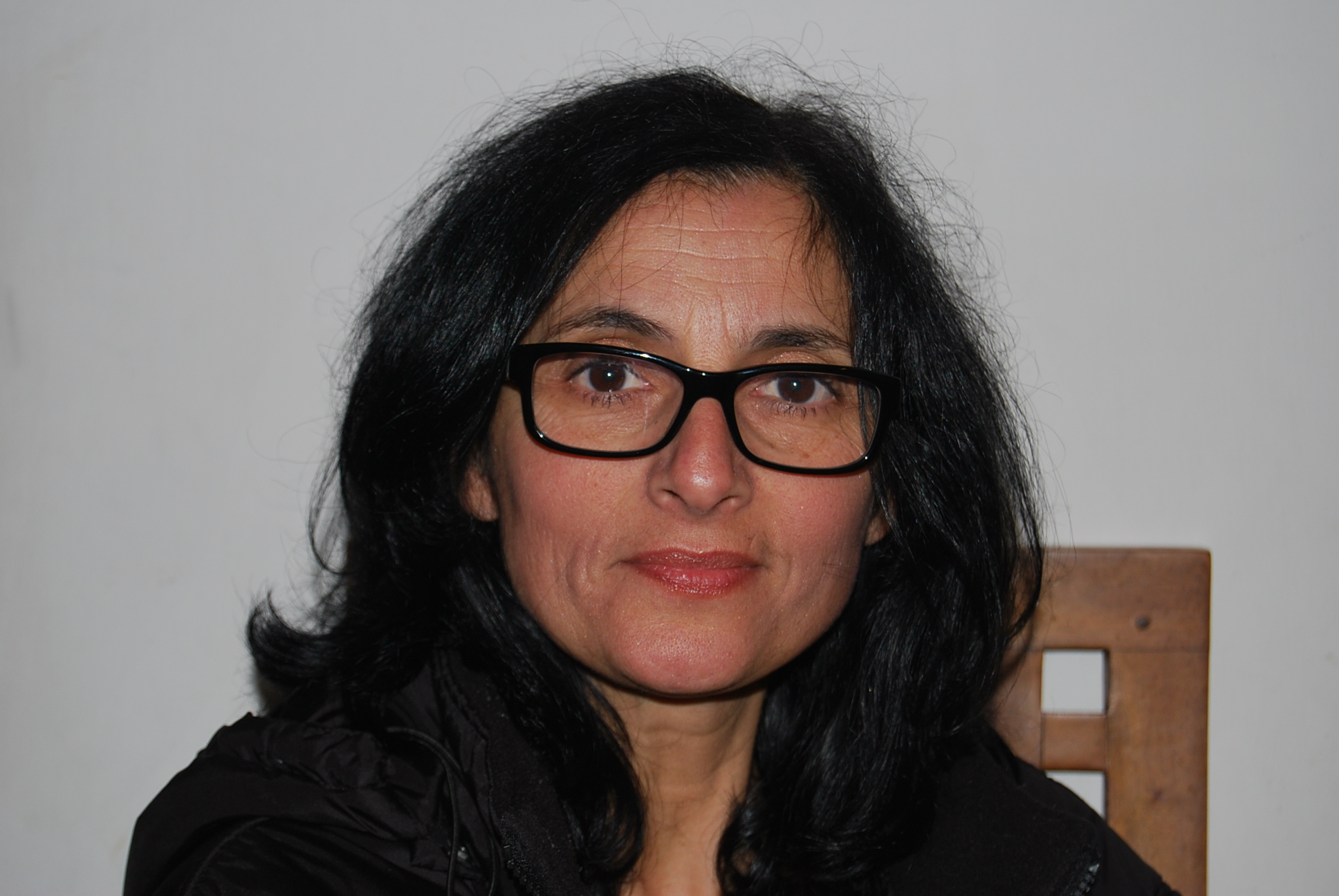 I don't know about you, but I love my feet because they allow me to walk and go wherever I want to go. Without them, I would be lost!  So I always spoil them with a good pair of walking shoes to make sure they are as comfortable as possible. If you take care of your feet, they will take care of you and your health. Well, fitted shoes will protect them and allow you to get more steps without pain!
Read more about me